Try these awe-inspiring online dance classes and performances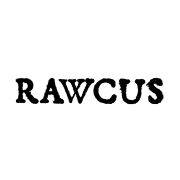 Wear your pyjamas or dancing sequins. Dance with your pets, children or housemates. You don't need to be a performer or a dancer to enjoy dance online, you just need a computer or phone and an internet connection.
Online Classes and Events
Watch New York's LaneCoArts virtual performance
During these past few weeks LaneCoArts has been working on a virtual creative project with the incredible dancers Gabriel Berger, Nina SF Chong, Dominique Dobransky, Caleb Patterson, Anne-Marie White and Fabricio Seraphin. See their online experimentation here: https://vimeo.com/447227343
Rawcus Dance It Out
Dance it Out is a series of free dance sessions online with Rawcus. For the month of August audiences can hop on zoom and dance with Rawcus Ensemble of disabled and non-disabled dancers. It will be inclusive, celebratory and fun. There is no charge but registration is required. To register, email Rawcus Program Producer Harriet Devlin-Dunbar at publicprogram@rawcus.org.au and she will send you a Zoom link. Upcoming session date is Wednesday 26 August: 12pm – 12:20pm!
Jazz Funk Hip Hop with James in the dance studio
Jazz Funk Hip Hop with James can be taken at Dance Central Sydney. Be sure to check out one of Dance Central's newest classes, Jazz Funk Hip Hop with James on Tuesdays. The style fuses urban and jazz influences to pop music by artists such as Black Pink, Megan Thee Stallion and more. Click here to book and find out more: https://dancecentralsydney.weteachme.com/classes/1035986-in-studio-jazz-funk-hip-hop-beginner?date_id=231985.
Free Virtual International Dance Festival
DDCF's Choreographers Showcase is an opportunity to bring together artists and dancers from around the world to share their current projects with each other, and DDCF audiences alike. Tune in September 12th at 7 p.m. to watch! Subscribe to their YouTube channel to engage with the festival! This year, DDCF is proud to present 9 artists from different areas of the United States in this presentation of diverse dance work. To learn more about each artist, visit the Official DDCF Website: https://www.youtube.com/user/artlabj
Sydney Dance Company Online Facebook page
Sydney Dance Company offers classes to individuals from all ages, levels and types of dance. They have launched virtual dance lessons online of course. Their Facebook page has many awesome snippets of shows and classes for you to enjoy also by visiting here: https://www.facebook.com/sydneydanceco/
EDGE Performing Arts Center LA
L.A.'s Studio since 1992 offers dance classes for adults, teens, youth classes and many levels & styles! If you're looking for free dances classes in Jazz, Ballet and Contemporary, check out the Edge Performing Arts Centre on Instagram here: https://www.instagram.com/edgepac/?hl=en
American ballet dancer Misty Copeland has classes for you
Misty Copeland has been featured in Disney's The Nutcracker and the Four Realms and is providing dance "Masterclasses" online. The 12-minute videos are aimed at dancers of all ages and levels. You can sign up here and they offer a free trial.
Watch Works & Process Artists (WPA) Virtual Commissions USA, I've Been Waiting For This by Joseph Gordon and Adrian Danchig-Waring
Works & Process, the performing arts series at the Guggenheim, presented the premieres of new commissions from Joseph Gordon and Adrian Danchig-Waring; and Alejandro Cerrudo and Ana Lopez. "I've Been Waiting For This" by Joseph Gordon and Adrian Danchig-Waring is now live on YouTube here: https://www.youtube.com/watch?v=0MgUGJW1Jgw. This is commissioned by Works & Process at the Guggenheim. Co-presented by Allies in Arts, Dyamant Pictures, Jerome Robbins Dance Division at The New York Public Library for the Performing Arts, The Kennedy Center, and New York City Center. "I've Been Waiting For This" is a reflection of our time spent in isolation during the beginning stages of the coronavirus pandemic.