Tracks Dance Company presents 'Future Age'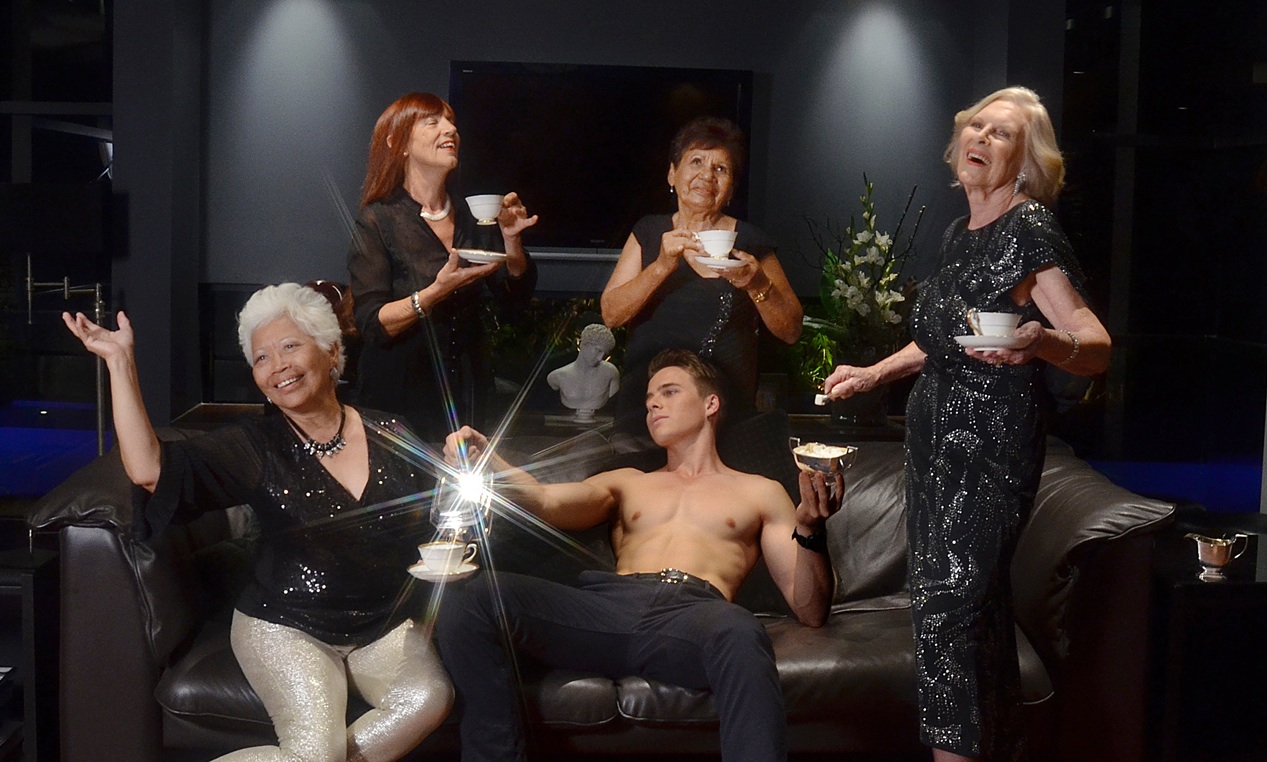 Tracks Dance Company is a recognised Northern Territory dance company and centre of excellence focused on developing a solely Australian dance idiom. In an upcoming performance titled Future Age, the company celebrates 25 years of the Grey Panthers, Darwin's senior women's dance troupe.
The company invites guests to join them in the tropical gardens of the Aviation Institute to share new dances, old memories and a spot of afternoon tea. With three performances only, Future Age will be presented Friday, June 21 to Sunday, June 23 at 4 p.m. each day.
Future Age will feature new works by local professional choreographers and explore the physicality of aging within our community.
Joanna Noonan, a Northern Territory choreographer who lives in Humpty Doo, has worked with a group of women who live beyond the Berrimah Line, creating an evocative piece about the Territory women who chose to live in the rural area.
Gary Lang, the first Northern Territory artist to be awarded an Australia Council for the Arts Fellowship, has paired five Grey Panthers with five of his own dancers (of Gary Lang NT Dancers) to create a set of duets that reflect the dreams of seniors as they hand their aspirations on to a younger generation.
Tracks Dance Company's Artistic Directors, Tim Newth and David McMicken, have created a series of vignettes exploring how often something is created for one purpose only to be transformed over time, much like the seniors who have reinvented themselves over the years.
Future Age will also feature some of the works the group has in repertoire, usually only seen in the community charity performances, including McMicken's wacky Water Ballet seen at last year's Darwin Festival Pool Party. Plus, audience members can expect to see new works by dance animateurs Jess Devereux and Bryn Wackett.
Visit the Tracks Dance Company website at www.tracksdance.com.au as the shows near, or to walk down memory lane with the Grey Panthers from 1988 – 2012. The three performances will be presented at Darwin International Airport's Aviation Institute 
at Corner Collopy Road and Charles Eaton Drive in Marrara. For tickets, call 08 8941 1410 or visit the Tracks Dance Office. Tickets will also be available at the door.
Photo: Members of the Grey Panthers in Future Age. Photo by Mark Marcelis.