Toowoomba ballet student wins junior scholarship at McDonald's Sydney Eisteddfod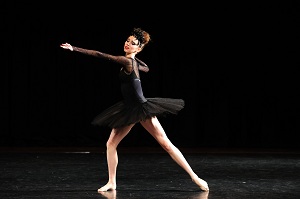 Adjudicators Jayne Beddoe and Brad Moffitt recently awarded the 2012 Sydney Eisteddfod Robert Albert Junior Classical Ballet Scholarship to 15-year-old Queenslander Isobella Dashwood.
After being awarded the $7,000 scholarship, Isobella, who studies with Janine McGrath in Brisbane, scored a second triumph when The Australian Ballet School's Head of Student Training Leigh Rowles rewarded her with a scholarship to the school.
New Zealander Riki Kudo who studies with Phillippa Campbell claimed the $1,500 second prize and the six remaining finalists received $500.
This scholarship, is open to dancers aged 14 and 15 years and as so many previous winners and finalists have made successful careers with leading companies throughout the world, many believe it showcases the future of dance in Australia.