Tim Harbour working with Louisville Ballet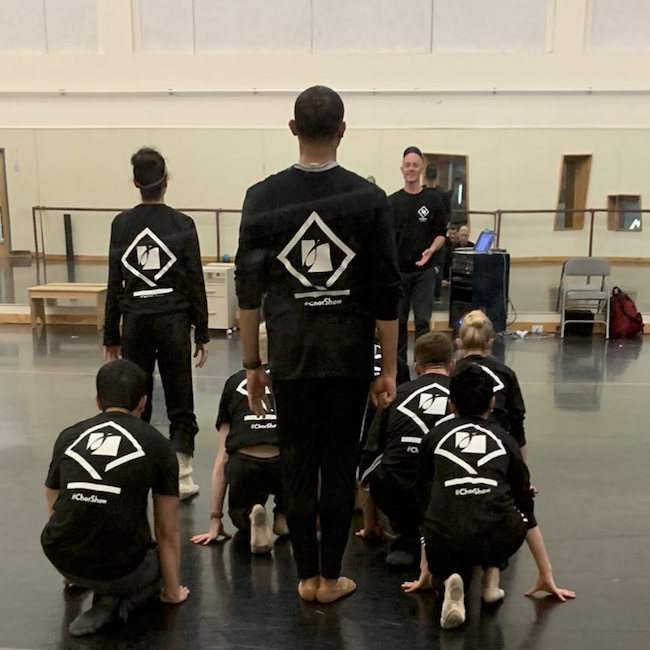 Does technology bring us closer together or further isolate us? This question will be considered in a new program of works by Louisville Ballet, the official ballet company for the state of Kentucky, USA. Choreographers' Showcase tackles how technology shapes the human experience with never-before-seen choreography in collaboration with Kentucky College of Art + Design. On the program is a new work by Australian choreographer Tim Harbour.
Harbour, who danced with The Australian Ballet for 13 years, retired from dancing in 2007 to pursue choreography. In 2014, he became a resident choreographer for The Australian Ballet. Harbour has also worked with Houston Ballet and Singapore Dance Theatre.
His piece, which is untitled, is intended to eventually be 25 minutes long and feature at least twice as many dancers.
"With the time I've had with the dancers up to this point, I've created as much as I can while trying to restrain myself from being overly precise about what we produce," said Harbour. "Matt Weir, whom I have been lucky to meet for the first time because of this project, has involved himself with the ideas we've had so far."
"These have been eclectic and pretty unformed at this point. One idea, as an example, imagines a future rainforest, changed as a consequence of current climate behavior. While distorted from our idea of 'natural', it projects a new beauty. I wanted to imagine the dancers as a people seeing this dystopian forest afresh, with no knowledge that it had ever been otherwise and for them to exist within it guiltless and free. This idea hasn't produced anything so literal choreographically but instead, along with Cornelius' fun music, sets a tone for our moves and the feeling of them," he continued.
In addition to Harbour's piece, Choreographers' Showcase will present new works by Louisville Ballet company dancers Justin Michael Hogan and Sanjay Saverimuttu, and Louisville Ballet trainees Xavier Pellin and Aubrielle Whitis. Like Harbour, each of these choreographers have partnered with a local or regional visual artist to create their work.
This year, the showcase is being transformed into an immersive, interactive experience that includes art exhibits, food from LATino Food Truck, mobile bars and "FaceTime" - a Q+A session for each piece. As part of this theme, Louisville Ballet will be communicating through the hashtag #ChorShow, sharing designs, behind-the-scenes footage, inspiration, music, dance, art and interviews, as well as the conversation surrounding technology as a whole.
Choreographers' Showcase will be presented at KyCAD's gallery at 849 S. 3rd St from January 31-February 2, 2019. Evening performances on Thursday, Friday and Saturday will run multiple times from 7 - 10 p.m., with doors opening at 6:30 p.m. A Saturday matinee performance follows the same schedule from 2 - 5 p.m., with doors opening at 1:30 p.m.
For more information, visit www.louisvilleballet.org.
Image via @louballet on Instagram, which wrote, "#SquadGoals when everyone shows up to rehearsal in the same #ChorShow shirt! International guest choreographer #TimHarbour's untitled piece with visual artist Matt Weir contains an eclectic mix of ideas, including a dystopian rainforest intended to project a new beauty, which is achieved through the choreography and installations."
---