The WAAPA Music Theatre Audition Masterclass is coming to town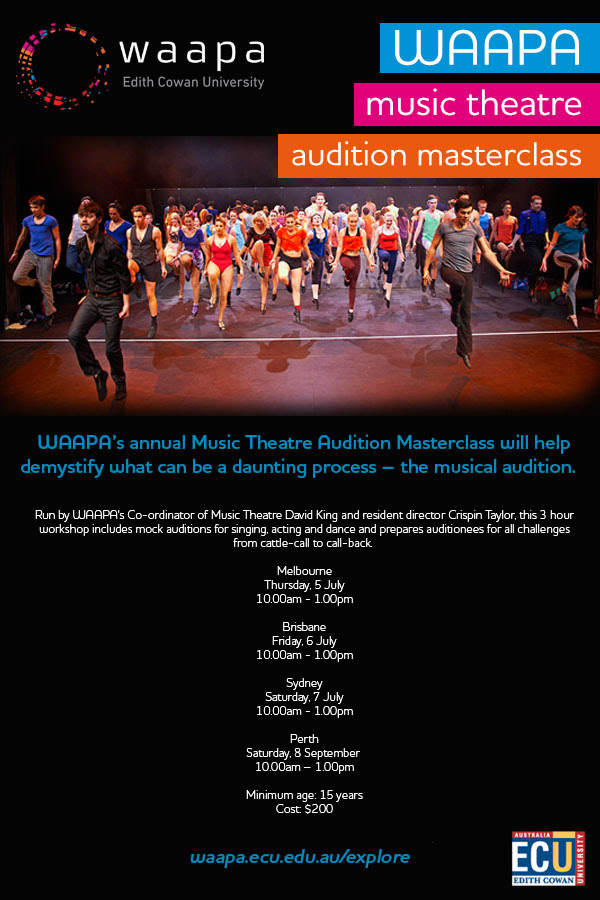 The Western Australian Academy of Performing Arts (WAAPA) at Edith Cowan University is one of the world's leading performance training institutions. Soon WAAPA's Coordinator of Music Theatre David King and Resident Director Crispin Taylor will hit the road for WAAPA's annual Music Theatre Audition Masterclass Tour.
WAAPA's masterclasses help demystify what can be a daunting process – the music theatre audition. They'll be offered in Melbourne on July 5, Brisbane on July 6, Sydney on July 7 and in WAAPA's home territory of Perth on July 8.
The three-hour masterclass includes mock auditions for singing, acting and dance, and prepares auditionees for all the challenges from cattle-call to call-back.
For more information or to register, visit www.waapa.ecu.edu.au/explore. Each masterclass costs $200. The minimum age for participants is 15 years.
---