THE MCDONALD COLLEGE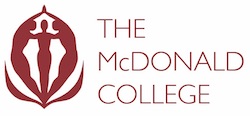 Courses
NESA Curriculum from Kindergarten through to the Higher School Certificate
Acting
Classical Ballet
Contemporary Dance (Sydney Dance Co)
Dance (Commercial)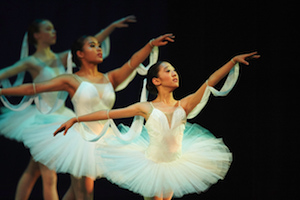 Music
Musical Theatre
Elite Tennis
Rhythmic Gymnastics
Technical Production
All integrated with academic studies throughout the school day
Course Details


At The McDonald College, our Vision is to be the best performance-centred school and our Mission is to nurture individual journeys in a creative and inclusive learning community that values intellectual inquiry and ethical decision-making.
We are a non-denominational, co-educational school offering classes from Kindergarten through to Year 12 for the NSW HSC. We also offer Pathways to HSC, tailored to suit the needs of the individual.
Our highly experienced academic staff are personable, passionate and care for the whole child. Many of our performance staff have been at the top of their career in their genre of performance and all are all highly experienced,
We also offer Boarding for all genders from Years 7 – 12. Our current boarding cohort come from international, national and local destinations.
At The McDonald College, we are historically known for our excellence in classical ballet training. Today our performance offering is varied; and uniquely we have forged industry partnerships with the Sydney Dance Co, Voyager Academy (Tennis), the Australian Theatre for Young People (ATYP), Australian Institute of Music (AIM), and joining our stable in 2022 will by the Rhythmic Academy of Sydney (Rhythmic Gymnastics). These partnerships offer the students pathways to the future alongside industry training of the highest calibre.
Students have opportunities to perform throughout the year, including our High Performance Season, An Evening of Classical Ballet, showcases, various plays, eisteddfod groups, internal competitions and more. Classical ballet students of the appropriate age may audition for our pre-professional company, The Premier State Ballet. The company performs a full-length ballet, or similar, each year and provides the students with an insight into the experiences of performing professionally.
Our elite tennis performers are encouraged to apply for US College Scholarships through partnerships that Voyager Tennis Academy facilitate.
Our students often say that at the College they find their people, people who understand and value their difference. Parents love The McDonald College because we place equal emphasis on academic rigour and the pursuit of their child's performance passion in an environment where the students enjoy coming to school
We count among our alumni the likes of Sarah Murdoch (international model, TV presenter, actor) Nikki Webster (star of the Sydney Olympics, dancer, vocalist) Tim Draxl (actor, musical theatre performer), Dimity Clancy (TV journalist), Meg Mac (singer / songwriter) and Emma Watkins (Yellow Wiggle) – just to name a few performers amidst our graduate doctors, lawyers, teachers and business leaders. We are proud of all our alumni and love to stay in touch.
Main Subjects
Classical ballet technique pointe class, pas de deux, ballet knowledge, pilates, circuit training, contemporary, repertoire, male coaching, jazz dance, hip hop, lyrical jazz, HSC Dance, HSC music, HSC acting, career advice, master classes and industry based instruction. ACADEMIC: NSW Board of Studies Curriculum from Year 3 to the Higher School Certificate.
Main Teachers
Jane Kesby, Joshua Consandine, Nicky Gattorna, Lindsay Ellman-Brown, Jane Beckett, Dolores Dunbar, Amy Petsalis, Natalie Kuti, Norman Hall, Kaye Lopez, Peter Kraft, Judy Herskovits, Rae Edds-Gibson, Kathryn Hailey and other distinguished teaching faculty.
AUDITIONS

We enrol students from Kindergarten through to Year 11, throughout the year taking into account the student and their family needs.
We hold a series of open days / mornings, Principal's tours. experience days for K – Year 6 prospective students and auditions from entry into Year 5 – 11.
Friday 11 June 2021
AUDITIONS
Friday 23 July 2021
OPEN DAY
Wednesday 28 July 2021
KINDY/YEAR 1 EXPERIENCE DAY
Wednesday 11 August 2021
YEAR 7 PROSPECTIVE FAMILIES
INFORMATION EVENING
Wednesday 18 August 2021
TENNIS OPEN DAY

If these days don't suit and you would like to book a Private Tour to see the school's facilities, and meet the Principal, please email our registrar@mcdonald.nsw.edu.au
Contact
College Registrar
The McDonald College
17 George St, North Strathfield NSW 2137
registrar@mcdonald.nsw.edu.au
(02) 9752 0507
Facebook.com/themcdonaldcollege
Instagram.com/mcdonaldcollege
www.mcdonald.nsw.edu.au