The McDonald College seeks Australia's next upcoming talent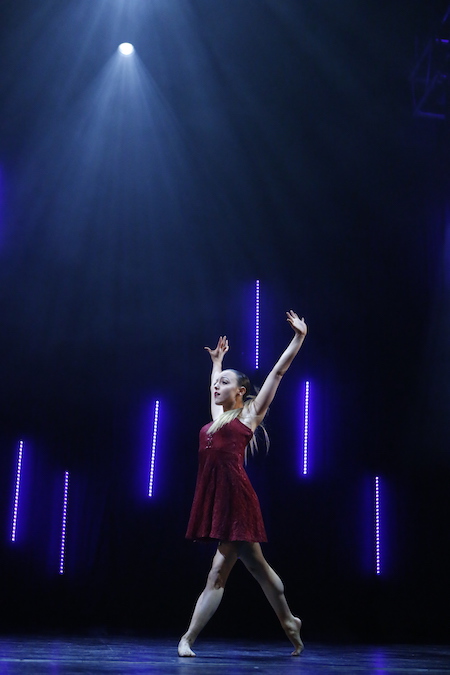 Australia's renowned performing arts institution, The McDonald College, will be holding its annual Entry Auditions, commencing in April 2018.
Building on over 31 years as both an academic and performance icon, the College will be recruiting students who have an interest in either acting, ballet, dance, music or musical theatre for their primary and secondary school.
The school boasts an impressive list of alumni that spans over many industries, including Film & TV, Performing Arts, Fashion and more. Some of their alumni include Kip Gamblin (Sydney Dance Company, The Bodyguard: Musical), Amanda McGuigan (The Australian Ballet), Dimitri Kleioris (An American in Paris on Broadway, Flesh & Bone), Harrison Lee (2015 Prix de Lausanne Winner) and Lachlan Monaghan (Birmingham Royal Ballet).
"Every year we are truly inspired by the talent that we see coming through our doors. Every student has a unique offering and background, and that is what makes our cohort so diverse," commented Principal and founding member, Maxine Kohler.
For the first time the College will introduce an earlier Entry Auditions intake in April to allow families to register their interest earlier in the year. It will be followed by three other opportunities to audition for the school later in 2018.
"We're not expecting students to arrive fully equipped with all of the necessary skills. We seek individuals who are passionate, committed and ready to learn with like-minded individuals," commented Kohler.
See the audition dates listed below for 2019 entry to The McDonald College, located at 17 George St, North Strathfield NSW. For more information, visit www.mcdonald.nsw.edu.au/enrolments/auditions.
Dates for 2019 Entry Auditions:
- Friday 6 April 2018
- Friday 15 June 2018
- Friday 17 August 2018
- Friday 26 October 2018
---