'The Big Time is just around the corner!' with Maverick Musicals new show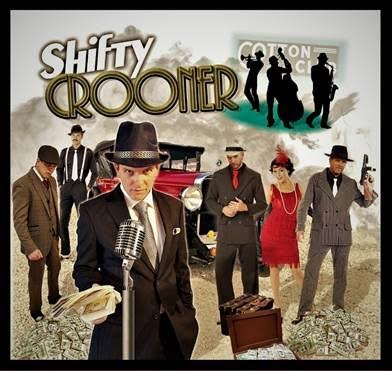 Maverick Musicals and Plays in Queensland is thrilled to announce the release of a brand new musical, Shifty Crooner by Australian writer and composer Shane Harman.
It's 1926 and Shifty Crooner is in his prime. He has planned his greatest con to date, and everything is in place. All he needs is a bunch of naïve counterparts. His brother, a wealthy widow, an FBI agent, an accountant, some lawyers, a music agent and a few street thugs. Simple…. Or is it? Can Crooner pull it off his elaborate con? Or has he gone too far this time?
Follow these complex characters through a web of deceit as they venture into a plot that twists and turns and never rests.
With an exciting chorus line and edgy, compelling leads, this energetic jazz/blues score lifts Crooner's story to life and will have your audiences tapping their toes from go to woe.
Proudly published my Maverick Musicals and Plays, production packages are available for Shifty Crooner to suit a variety of budgets and for both amateur and professional theatre companies.
Head to www.maverickmusicals.com to download your complimentary perusal package today!
---