The Australian Ballet starts 2018 with 'Murphy'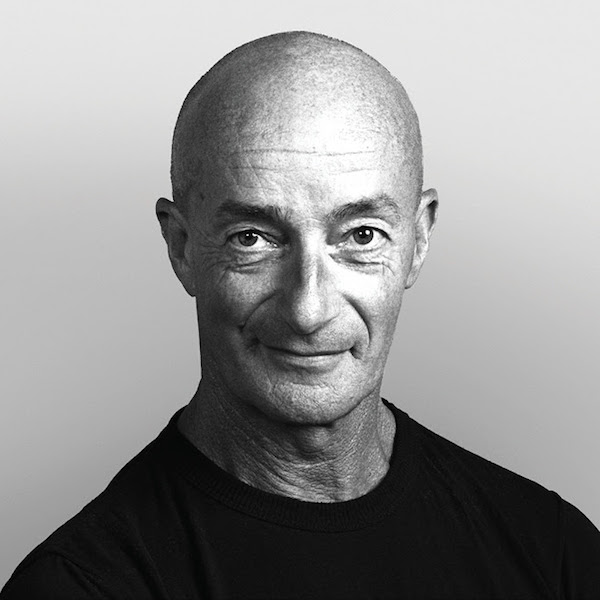 The Australian Ballet opens its 2018 season with Murphy, a tribute to one of the country's greatest choreographers, Graeme Murphy, who celebrates his milestone 50-year career in ballet. Murphy began his dance career in The Australian Ballet's corps de ballet, made his first work for the company's Choreographic Workshop in 1971 and went on to become artistic director of Sydney Dance Company for 31 years. Murphy brings together a diverse selection of works by the master storyteller, showcasing the bold originality, wit and poetic movement that have earned him a peerless place in Australian dance history. His exquisite retelling of the Firebird story will be paired with highlights from his incandescent career.
The Murphy program will light up the stage at Arts Centre Melbourne on March 16-26, 2018, and Sydney Opera House on April 6-23, 2018.
Commenting on Murphy, The Australian Ballet's Artistic Director David McAllister said, "In 2018, we're celebrating the power of imagination and all that is unique about our company. What better way to start the year than by honouring an Australian dancemaker of unparalleled talent whose virtuosic career began right here with The Australian Ballet 50 years ago."
Murphy's dazzling Firebird makes a welcome return following its first season in 2009. Based on a traditional Russian folktale, Firebird tells the story of a bird who is captured by a prince, who sets her free in exchange for one of her magical feathers. The prince wanders into the enchanted garden of the evil magician Koschei, whose immortal soul is preserved in an egg, and falls in love with one of the princesses held captive by Koschei. With the Firebird's help the prince defeats the magician by breaking open the egg protecting his soul.
Murphy's recreation, faithful to the original scenario created for the Ballet Russes in 1910 by Michel Fokine, draws on the cyclical themes of life and death, youth and age, and good and evil to tell the pagan tale. Designer Leon Krasenstein has created a desolate Garden of Eden filled with giant eggshells, serpentine figures and gnarled trees; his costumes, with their unravelling stitches, evoke the disordered world presided over by Koschei. Igor Stravinsky's luminous score combines otherworldly notes that conjure the supernatural with strains of Russian folk melodies that hark back to the tale's origins.
Firebird will be paired with highlights from Murphy's halcyon creative years in this tribute program, including excerpts from The Silver Rose, Air and Other Invisible Forces, Ellipse and Grand, as well as the complete Shéhérazade.
Graeme Murphy was born in Melbourne and studied at The Australian Ballet School. He began his dance career at The Australian Ballet and created his first work as a member of the company. Since then, he has created numerous works for the company, including Beyond Twelve, Nutcracker -The Story of Clara, Swan Lake, Firebird, The Silver Rose, Romeo & Juliet and The Narrative of Nothing. Other directing and choreographic credits include Metamorphosis, Turandot, Salome, The Trojans, Aida (Opera Australia); Ainadamar (The Adelaide Festival of Arts); Tivoli (a Sydney Dance Company and The Australian Ballet co-production); VAST (The Australian Bicentennial Authority); Hua Mulan (a Sydney Dance Company and Shanghai Song and Dance Ensemble co-production); Die Silberne Rose (Bayerisches Staatsballett, Munich); Water (Shanghai Ballet); Forty Miles - A River of Dreams (Tasdance); Song of the Night (Nederlands Dans Theater); Embodied (Mikhail Baryshnikov) and The Torvill and Dean World Tour Company. He also choreographed Death in Venice (Canadian Opera Company); Samson et Dalila (The Metropolitan Opera, New York); the film Mao's Last Dancer; and the Andrew Lloyd Webber musical Love Never Dies.
Murphy is the recipient of a 1982 AM for Services to Dance and three honorary doctorates. He was honoured at the Inaugural Sydney Opera House Honours (1993), named a National Living Treasure by the National Trust of Australia in 1999 and made Officer of the Order of Australia (AO) in 2012.
For more information or bookings, visit www.australianballet.com.au.
MELBOURNE
MARCH 16 – 26, 2018
State Theatre, Arts Centre Melbourne
with Orchestra Victoria
SYDNEY
APRIL 6 – 23, 2018
Joan Sutherland Theatre, Sydney Opera House
with Opera Australia Orchestra
Photo: Graeme Murphy. Photo courtesy of The Australian Ballet.
---