The 2014 Prix de Lausanne Prize Winners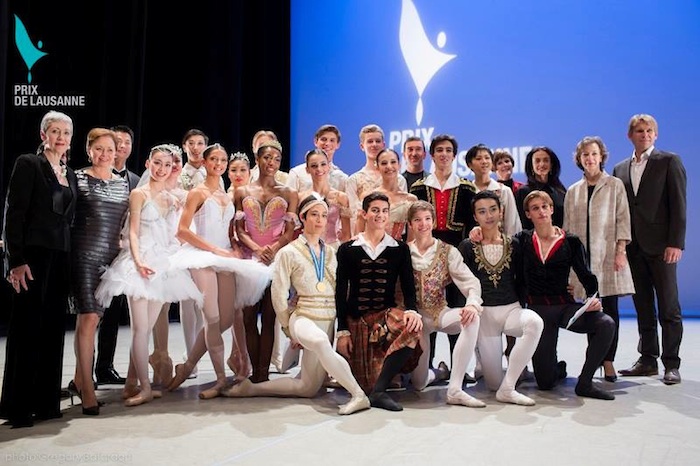 The Prix de Lausanne has yet again attracted young, promising dancers from all over the world. This 42nd edition began with a total of 69 candidates, of which 20 were selected to compete in the finals on Saturday, February 1st. Amongst these finalists, six were awarded a scholarship allowing them to further their dance studies with one of the 61 prestigious Prix de Lausanne partner schools or companies.
For the non-awarded candidates, the Prix de Lausanne has organized a "Networking Forum", an audition giving them the opportunity to be chosen by representatives of partner schools and companies of the Prix. The Networking Forum, in addition to all the experience they've gained, makes the competition worthwhile for all participants.
Over the course of the week, jury members observed the candidates performing their chosen classical and contemporary variations. The jury was made up of nine internationally-renowned dance professionals, chaired by Kay Mazzo, former principal dancer with the New York City Ballet and now co-chairman of the School of American Ballet, USA.
The six prize winners of the 2014 Prix de Lausanne are: Haruo Niyama of Japan, hailing from the Hakucho Ballet Academy; Sae Maeda of Japan, hailing from the Mayumi Kinouchi Ballet Studio; Precious Adams of USA, hailing from the Bolshoi Ballet Academy in Moscow; David Navarro Yudes of Spain, hailing from the Princess Grace Academy in Monte-Carlo; Garegin Pogossian of France, hailing from the Conservatoire National Supérieur de Musique et de Danse Lyon; and Mikio Kato of Japan, hailing from the Princess Grace Academy in Monte-Carlo.
The Contemporary Dance Prize was given by the Minerva Kunststiftung to American competitor Precious Adams. The Audience Favourite was given by the Fondation en faveur de l'Art chorégraphique to Spanish competitor David Navarro Yudes.
To see high-resolution photos or video excerpts from the competition, visit www.prixdelausanne.org.
Photo: Finalists after the 2014 Prix de Lausanne Prize-Giving Ceremony. Photo by Gregory Batardon, copyright Prix de Lausanne.