Tasdance appoints five 'dancer-makers'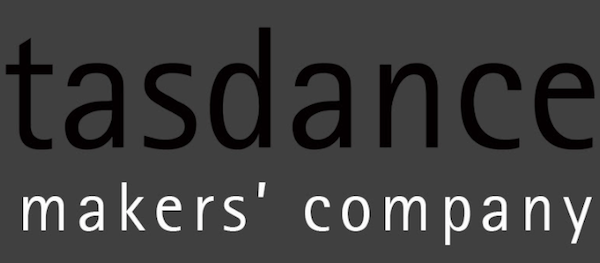 After a rigorous national selection process, Tasdance recently announced the appointment of its new company of "dancer-makers". As Tasdance embarks on a new beginning and fresh approach to the nature of the professional contemporary dance ensemble and becomes a "company of makers," it welcomes five talented artists: Sofie Burgoyne, Gabriel Comerford, Rachel Arianne Ogle, Thomas E.S. Kelly and Isabella Stone.
Tasmanians are recognised for their unique, bespoke and boutique products that they make, such as wine, cheese, furniture and jewellery, as well as the things they grow, distill or ferment. The Tasdance artists will join this growing list of high-profile makers of fine Tasmanian product. They will "make" dance as "dancer-makers".
These are independent artists who have been both "making" and performing their own work across Australia and internationally. Over a three-year span from 2018 to 2021, Tasdance will support the choreographic aspirations of these artists as they make and perform works that interface with Tasmanians and environs and resonate with Tasmanian audiences as well mainland and international audiences.
"The calibre of these five artists is extraordinary. They are uniquely individual and come with a multiplicity of skills, experience, knowledge and inquiry from their independent practice. This is a powerful mix of five distinctive choreographic voices, which will impact the possibilities for each other, the company and the communities in which we engage," said Tasdance Interim Artistic Director Carol Wellman Kelly.
"My role as the Interim Artistic Director at this time is informed by my extensive history with Tasdance from 1999 till the present, previously as Rehearsal Director and Artistic Advisor," Kelly continued. "I am confident in the vision for a company of artists who continue the powerful legacy of creation and development of original works for which Tasdance is celebrated. The five voices of these artists will be the forefront of the Tasdance Makers Company. This is a formative time for the evolution of dance in Tasmania and within the current Australian dance landscape."
The company recently came together for the first time in Launceston, beginning their journey developing separate and collaborative works that will feature in a range of platforms, from intimate to mainstage across a three-year period.
Tasdance will fuse the power of the ensemble with the aspirations of individual dancer-makers in a potent response to the values of the Island State of Tasmania.
Get to know each of these Tasdance Artists with their biographies below. Learn more at www.tasdance.com.au.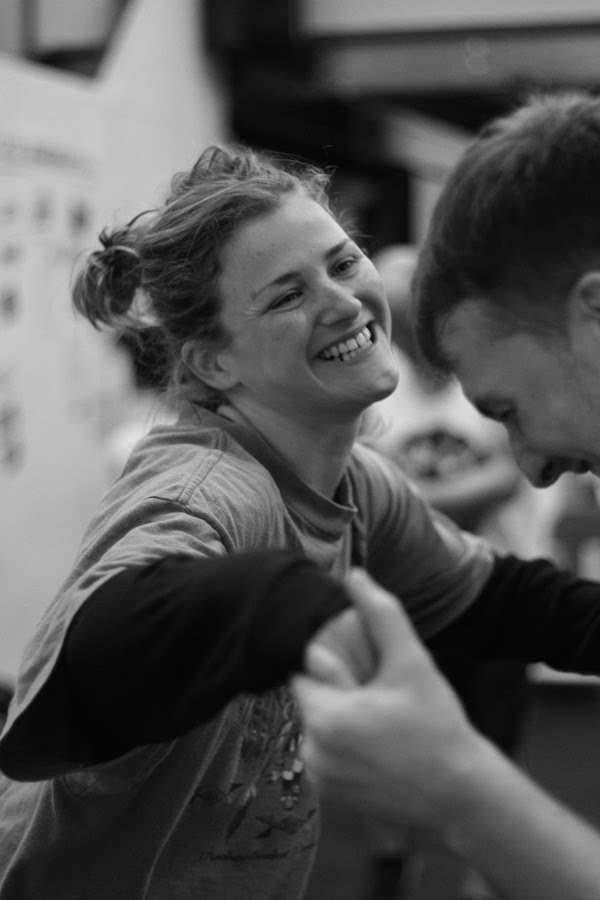 Sofie Burgoyne
Burgoyne is an artist currently working between Australia, Portugal and the UK. She makes and performs artistic work related to the body, in a range of different contexts. Her artistic practice is interested in alternative ways of relating mind to body, reality to the imagined and self to other. Inherent in her outlook of making is reflection and critique of the place of performance in theatres and consideration of the relevance and social function of art itself. As a maker and performer, Burgoyne works across independent and company environments, collaborating with theatre makers, sound producers, visual artists, dancers and choreographers. Recently, Burgoyne has collaborated with Miguel Pereira (O Rumo Do Fumo, PT), Theo Clinkard (UK) and Frantic Assembly (UK) and her work has been presented by The Place (UK) and Movement Research at Judson Church (US). Burgoyne graduated from the Western Australian Academy of Performing Arts, completing a Bachelor of Arts in Dance (2004–2007) and has since pursued further academic studies, most recently with Portuguese academic group Baldio in their experimental performance studies course "Taking Position | The Political and Place" in 2016. This year Burgoyne will commence her Masters in Arts (Arts in Public Spaces) at RMIT University.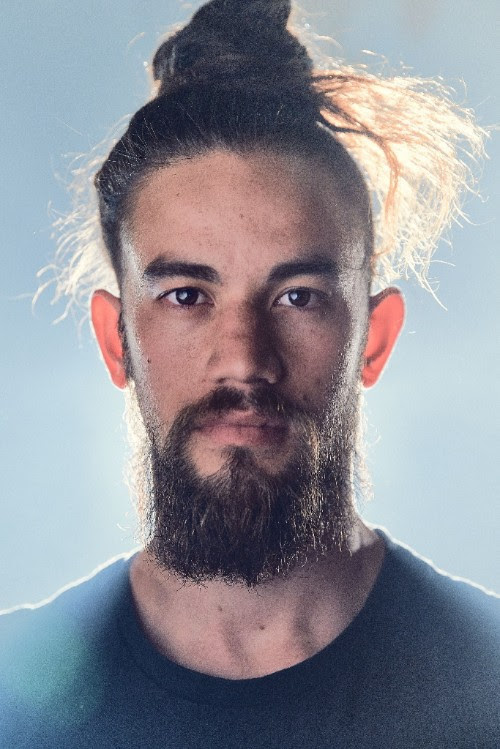 Gabriel Comerford
Comerford is an independent artist with 10 years professional experience and is a founding member of MakeShift Dance Collective. He thrives off working across disciplines and is constantly seeking to challenge and extend himself.
Whilst his practice is rooted in dance, his experiences have allowed him to learn from and incorporate elements of physical theatre, object theatre, puppetry, visual-arts, site-specific, Butoh, Suzuki integrated practice, installation and durational performance.
His interest lies in collaboration and the creative process; sifting through first impressions to expose the core of the theme or concepts at hand.
He has an inquisitive mind, a powerful physicality and a captivating stage presence.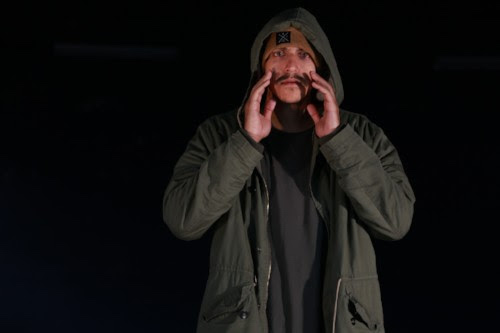 Thomas E.S. Kelly
Kelly is a proud Bundjalung, Wiradjuri, Ni-Vanuatu man. He graduated in 2012 from NAISDA Dance College and has since worked with the likes of Vicki Van Hout, Shaun Parker and Company, Branch Nebula, ERTH, Chunky Move, Tasdance, Outer Urban Projects and Urban Theatre Projects. His choreographic credits include his Green Room Award winning work [MIS]CONCEIVE, VESSEL for Outer Urban Projects and SHIFTING > SHAPES. He creates work that explores high intensity physical works stemming from a cultural practice fused with contemporary, which incorporates voice and physical percussion. Creating work that ebbs and flows whilst mimicking nature, Kelly crafts movement that reveals subject matters that offers an opportunity to learn and develop. He aims to remember the past to better understand the present so we can move forward into the future. In 2017, Kelly created Karul Projects, a new company led by new indigenous voices telling new stories. Karul Projects is resident company at PACT.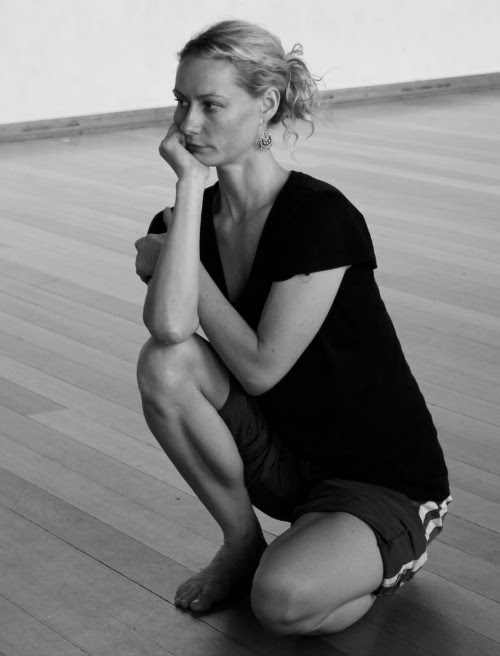 Rachel Arianne Ogle
Ogle is a dance artist with an extensive career spanning 16 years as a dancer, performer, choreographer, educator and arts worker. She has performed with a range of companies and independent artists, including Melbourne's Phillip Adams' BalletLab, Perth's Buzz Dance Theatre, Hydra Poesis, Spare Parts Puppet Theatre, pvi collective and The Last Great Hunt. Her work is distinguished by precise, physically demanding and acutely complex choreography. Her detailed approach to kinesthetic movement and energy allows intricate, elastic dynamics to emerge and immersive experiences to manifest through the dancing body. She has created work for Sydney Dance Company, Maya Dance Theatre (Singapore), Proximity Festival, LINK Dance Company, WAAPA, Nat Cursio Company, STRUT Dance and STEPS Youth Dance Company. Her work has been presented in Australia, France, Netherlands, Singapore and Nigeria. Her full-length work precipice was nominated for both a Helpmann Award for "Best Dance Work" and an Australian Dance Award for "Outstanding Achievement in Independent Dance" in 2015. She has been the recipient of an Asialink Residency (2016); an Australia Council International Residency at the Experimental Media and Performing Arts Centre (EMPAC) in New York (2017); and most recently, an Australia Council International Residency at Cite Internationale des Arts in Paris, to be undertaken in 2018.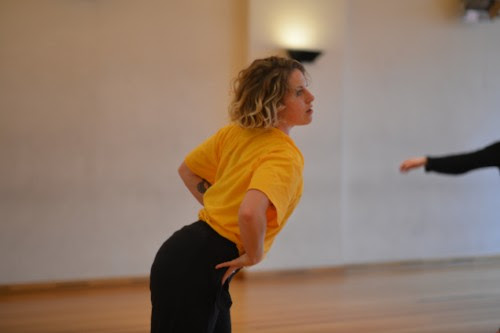 Isabella Stone
Stone is a dance artist based in Perth working in both performance and choreography. She trained and completed her BA in Dance at WAAPA in 2009, continuing her studies with LINK Dance Company in 2010. She has worked with choreographers Sue Peacock, Aimee Smith, Bianca Martin, Didier Thèron, Tyrone Robinson, Alice-Lee Holland, Emma Fishwick, Shona Erskine, Laura Boynes (Praxis) and JukStaPoz as a company member of Tasdance in 2017. Her major choreographic achievement to date was the independent production of mouseprint, premiering at the STCWA. She has created work for STEPS Youth Dance Company, WAAAPA, LINK Dance Company, Co3 Youth ensemble, short works for STRUT dance's shortcuts seasons and InSitu, and for the Tasdance season BREW. A curious observer, Stone is an artist who works with the present body and state of mind to imagine, embody and reflect on her experience of the world and cast light on what it is to be alive now. Produced through abstract story telling, her work has a particular focus on human interactions, the simplicity (or lack of) of living, the simple routines and seemingly mundane events.
Photos courtesy of Tasdance.
---