Tasdance and Stompin are collaborating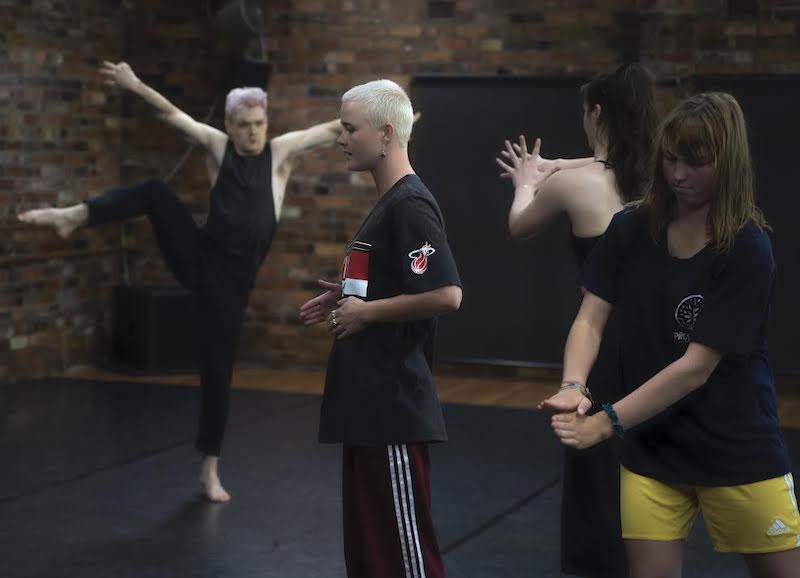 REACTOR will premiere at Mona Foma, January 2020. It is an immersive, interactive dance work that allows the audience to be in the controlling seat. Dancers respond to directions given to them by participating audience members. The dancer will be 'controlled'...or is the audience the real puppet in this experiment of human nature?
Northern Tasmania is undoubtedly the State's home of contemporary dance with Tasdance founded in Launceston in 1981 and Stompin in 1992. Stompin recently became the youth dance company in residence at Tasdance and (believe it or not) REACTOR is the first time the two companies have come together to create a work for public presentation.
"As a Stompin Alumnus, I'm thrilled to bring the Tasdance Ensemble together with Caitlin and the Stompin dancers. This is a rare opportunity for the young dancers of Stompin to draw inspiration and gain knowledge from our talented professional dancers." Adam Wheeler, Artistic Director, Tasdance.
"REACTOR highlights the effectiveness of partnering young people with professional artists to broaden their skill set and movement vocabulary...... this marriage of Tasdance and Stompin to create a unique audience participation model for Mona Foma audiences is truly exciting." Caitlin Comerford, Artistic Director, Stompin.
The six Stompin dancers range from 15-21 years old will be joined by another 14 'Stompers' in January. Alongside the Tasdance Ensemble of four, this creates a large cast of 24 dancers to present REACTOR.
For further information visit: https://www.tasdance.com.au/
Image courtesy of Tasdance and Stompin for REACTOR
---