Take class from 'Moose' of 'Step Up' fame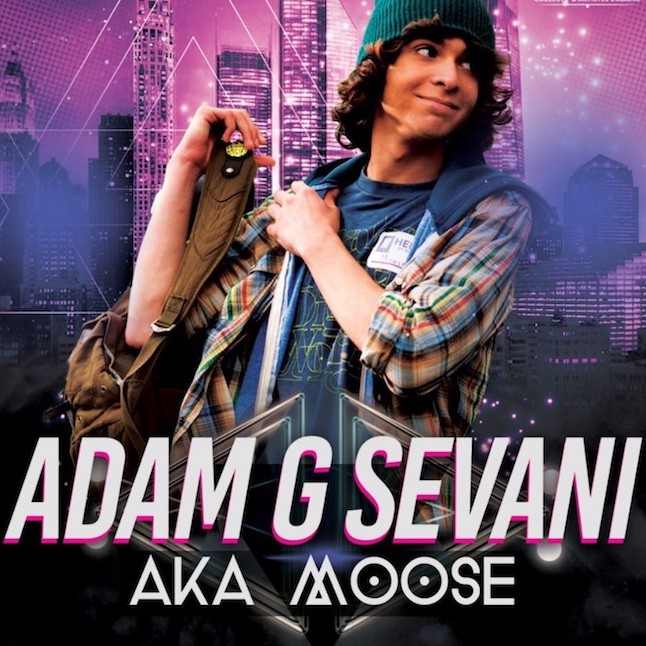 Adam G. Sevani, widely known as "Moose" from the Step Up film series, is currently touring Australia, leading master classes in various cities. Having just finished his Sydney master class at Brent Street, he's now bound for Melbourne tonight and soon Hobart, Perth and Adelaide. See his tour dates below.
A Los Angeles native, Sevani has been dancing his whole life, training at his parents' dance studio, Synthesis Dance Center, and then performing as a kid in various productions with a singing/dancing group called FlyKidz. His big break was in February 2008 when he appeared in the Touchstone Pictures dance drama film Step Up 2: The Streets, the second installment of the Step Up film series. His performance as Robert "Moose" Alexander III was praised by critics, with The New York Times writing that he portrays a character who "might be the baddest nerd in movie history." For his role in the film, Sevani received the "Best Scene Stealer" award at the 2008 Young Hollywood Awards.
In May 2009 he was confirmed to reprise the role of Moose in the third installment of the trilogy, Step Up 3D. It centers on him and his best friend Camille (Alyson Stoner) moving to New York to start college until Sevani's character gets mixed up in the underground dance scene. The film was released in August 2010 and went on to make $159 million worldwide.
Finally, Sevani also made a small appearance in the trilogy's fourth installment, Step Up: Revolution, in 2012 and the fifth installment, Step Up: All In, in 2014.
Sevani has also appeared in various music videos and is credited as a back-up dancer on the 2006 Teen Choice Awards. He formed a dance crew with Jon Chu and several California area dancers with celebrity cameos in 2008 known as the AC/DC, or Adam/Chu Dance Crew. The crew had a highly publicized YouTube dance battle with Miley Cyrus. The battle ended with a final dance off between the two crews at the 2008 Teen Choice Awards. That same year, he was featured in a tribute video for the 25th anniversary of Michael Jackson's "Thriller" video.
Australian Master Classes with Adam "Moose" Sevani
Sydney, NSW
March 2 at 7:30 p.m.
Melbourne, VIC
March 3 at 6:30 p.m.
Hobart, TAS
March 4 at 4 p.m.
Perth, WA
March 5 at 1 p.m.
Adelaide, SA
March 6 at 4:30 p.m.
---