SYTYCD's Top 12 Dancers Maddie and Stephen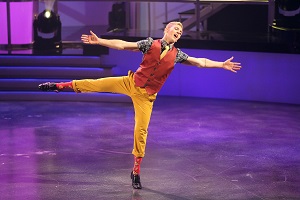 By Kristy Johnson of Dance Informa.

Stephen, it must feel good to leave on a high note with your tango performance?

"Yeah, it was definitely amazing to leave on that note. I felt like I left the show with a bang and people got to see what I can do, so that was awesome."

And Stephen how was it to have your grandmother in the audience?

"Oh, that was amazing. She was so proud of me."

Maddie, how would you describe the experience of being on So You Think You Can Dance Australia? Was it as you had imagined?

"I have learnt so much in such a short period of time. I think it will serve me well for the rest of my life. It's just been ridiculously amazing!"

Maddie, when you look back over your time on the show, do you think you were particularly hard on yourself?

"I think at times I am, but that's our profession, and I think also the judges were very hard on me as well, so that made me really get inside my head at times."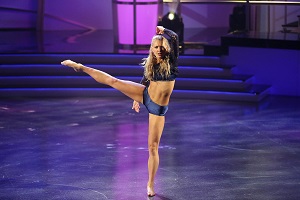 We all know the weeks of rehearsals are intense. Do you get any down time?

Stephen
"Yeah we got a day off, but unfortunately the Top 10 won't. That day was vital! It was so vital for our bodies and our sanity [laughs]."

Before your duo performances, how do you mentally prepare yourself?

Maddie
"It was different for every dance, depending on the story, but I think most of the time you would stay with your partner, rehearse with them and just try and get focused. Try to channel each other and just connect."

Is there a particular choreographer you enjoyed working with the most? Or someone you feel challenged you as a dancer?

Maddie
"For me, I really enjoyed working with Chris Scott. There's something about him that I found so inspirational and I think he got a lot out of me. I enjoyed every second of it."

Stephen
"I think it would have to be Rafael Bonachela. The way he works, you just get amazing results."

Maddie
"Oh actually, him as well!"

How has being on the show changed you as a person?

Stephen
"Going into the show you have to be a strong person but the show has the potential to really break you. So I guess what I've learnt is to be happy with yourself. You can't compare yourself to other dancers. It's probably the worst thing you could ever do, because everyone has his or her own unique talent."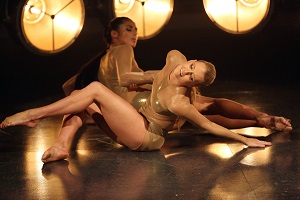 Maddie
"Make the most of every moment."

Are there particular things you have learnt from the judges that you will take on board?

Maddie
"Definitely. For me they spoke a lot about strengthening my core because I have that insane flexibility. I think I'm going to go away and really work on that."

Stephen
"I think just letting go even more. Letting go of any insecurities and just giving everything."

How was the experience of changing partners?

Maddie
"It was really good. I've had a lot of different partners throughout the show so it was easier for me. But for others who had the same partner each week, it may have been a difficult change for them."

With the 'Dance For Your Life' segment, are you just going off pure adrenaline?

Maddie
"Yeah, pure adrenaline and crazy nerves!"

Stephen
"But at the same time, you get up there and it's the best time. It's your stage for that short period of time and it's all eyes on you, you're just in your element and it's like you just have a different energy on that stage."

Who do you think has a strong chance of winning the series?

Stephen
"Eden. She's absolutely amazing. Everyone in that Top 10 offers something different but working so close with all of them, I think Eden brings out something that I haven't seen in a dancer for a very long time. Her dedication and talent is just breathtaking."

Maddie
"To be honest, I have no idea! Who knows what the Australian public is going to do. It's all in their hands now. If it were up to the judges, then I definitely agree with Stephen, but it's so unpredictable."

Stephen
"You never know what the public are going for. Sometimes they don't even go on talent. It goes on whether they love a particular person or they love their personality."
Photos courtesy of Shine Australia.
---