SYTYCD Top 18 Week Recap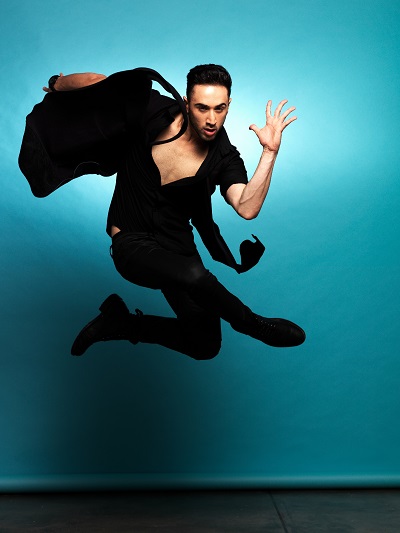 By Kristy Johnson of Dance Informa

Sunday night we saw the top 18 join judge Shannon Holtzapffel for an urban performance to Robin Thicke and Pharrell William's hit 'Blurred Lines'. There was nothing blurred about this performance though – sharp lines, and dancers on point throughout the number. It was a great opportunity for Shannon to see how the dancers work first-hand.

Next we found out who the bottom six were for this week, and to be honest it was quite a surprise. Joel, Chris and Blond, arguably the strongest dancers in the competition fell into the bottom three for the men. Sally, Yukino and Renelle were the three girls falling into this category as well.

First of the duo performances for the night was Maddie and Chris, performing a contemporary number to 'My Love' by Sia, and choreographed by Sarah Boulter. It must have been tough for Chris to put aside the news of being in the bottom six, and come out with a strong opener, but that's exactly what he did. Unlike Maddie's performance last week with Thabang, this partnership was perfect. The chemistry was there, and this was all the more important as the focus of the piece was unconditional love. This was a hit with both the judges and the audience, who gave the dancers a standing ovation. Aaron commended Maddie for being a great partner, Shannon thought it was a pretty perfect partnership where he was also able to see a softer side to Chris, and Jason pushed Maddie to go even further as he could see her becoming an epic dancer.

Renelle and Joel, both falling into the bottom six, followed on with a Jazz routine to 'FU' by Miley Cyrus feat. French Montana, and choreographed by ex So You Think You Can Dance contestant Renee Ritchie. The piece looked at teenage angst, where the boyfriend is caught by the girlfriend texting another girl. This piece required the dancers to be aggressive and considering both were in the bottom six, I feel they were able to give a little more as they knew their time on the show could be short-lived. This worked to their advantage and they put on a great performance. Shannon commended Joel on his strengths – musicality and hip hop intricacies that set him apart from other dancers. Paula thought the dancers hit the brief on the head where she felt as if she was let into an intense session of couples therapy, and Aaron thought the piece came to life on stage having seen the piece fall apart during rehearsals.

Eden and Blond performed a paso doble number to 'Bring Me To Life' by Evanescence. From the rehearsal footage you could tell that Blond was getting frustrated, considering ballroom is far from his comfort zone. However, their hard work and commitment during rehearsals was shown on stage. All judges commended Blond and Eden for their commitment to the piece and embracing a style that was not familiar to them. Paula thought they were each a dance partner's dream, and Aaron thought there was a great synergy and chemistry between them.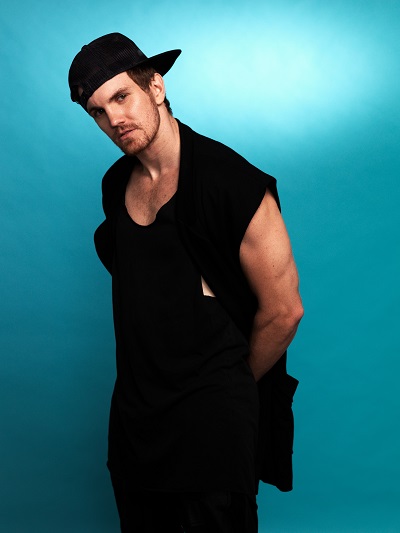 Nadiah and Michael performed a cha cha number to 'Timber' by Pitbull feat. Ke$ha. Jason felt that Nadiah nailed the routine, and Michael danced it as if he really were a latin competitor. Aaron didn't think Nadiah had it in her to give such a stellar performance, and credited Michael as being able to give such a solid performance every single week. Shannon also agreed that Michael was on point.

Sally and Jordan performed an urban number to 'As Long As You Love Me' by Justin Bieber feat. Big Sean, choreographed by Alvin De Castro. With Jordan's dad contacting him out of the blue, having not heard from him all his life, this impacted his dancing and proved to be a great distraction throughout the week. Jason wanted Jordan to be more present with his dancing and enforced the need for dancers to put aside whatever is going on in their lives and come forward and get the job done. Aaron commended Sally for being a supportive partner to Jordan. Shannon also wanted Jordan to display more hard-hitting movement with this piece. The costumes were a standout though being robot inspired with metallic silver and flashing lights.

Next we saw a performance by UK band Rudimental which got everyone in the mood, standing up and dancing.

Yukino and Stephen were next to perform an urban number to Katy Perry's 'Dark Horse', choreographed by Parris Goebel. In this particular piece Yukino took on the role of little red riding hood, however in this particular story the girl was to fight back. Although this was Yukino's genre, Shannon found it to be on the fence and just above mediocre. Paula thought Yukino was dancing too much in her head and thought Stephen did a great job considering hip hop was not his usual genre. Aaron also agreed with Shannon that the performance was flat and that the dancers didn't do Parris's choreography any justice. On the flipside, Jason actually enjoyed the performance and thought they did a commendable job, however overall it wasn't quite good enough.

Zoey and Sam went way outside their comfort zone with a Bollywood number to '1234 Get On The Dance Floor', choreographed by Ramona Lobo. The piece required the arm movements to be specific and intricate, and the dancers needed to be super synchronised. For this piece the judges agreed that Zoey outperformed Sam, with Jason saying that he didn't even watch Sam once. Paula agreed that Zoey is one of the competition's most prominent contenders. Both Shannon and Aaron would have liked the dancers, in particular Sam, to have done more research on the history behind the Bollywood style.

Ashleigh and Jay were next to perform a contemporary piece to 'One' by Damien Rice, choreographed by Debbie Ellis. This was definitely a tear-jerker, and undoubtedly had a standing ovation at the end. Paula was moved to tears, and considered these dancers by far the ones to beat in the competition. Jason also agreed that this particular performance was a major game changer, and was Jay's defining moment. This piece also hit home for Jay as he was open about his mother's struggle with depression and not knowing whether she would still be alive or not at one particular time. It was a very touching and emotional scene.

Lauren and Patric finished off the duo performances for the night with a jazz number to 'Land of a Thousand Dancers' by Jessica Mauboy, and choreographed by Adam Williams. It proved to be a challenge for the dancers to use a washing trolley in rehearsals, however the dancers were able to make the dance look effortless on stage. It was definitely a very fun piece and the perfect way to end the night, with the stage turned into a laundromat scene. Aaron thought these two dancers were able to bring it every week, with Lauren always putting on a stellar performance. Shannon thought they were able to keep up with the fast pace of this number, Paula commended the two for their commitment to the characters and physical comedy that was seen throughout, and Jason commended the dancers for being able to perform a piece that had so much choreography in it. It probably wasn't the piece to showcase their ability as dancers, but all in all it was a fun piece.

And finally we saw the dance for your life by the bottom six dancers. This week was particularly hard as I felt that pretty much all of the dancers didn't deserve to be in the bottom six. All six dancers put on a great dance for your life performance, which was evident as it took the judges a lot longer to come up with a decision. But unfortunately it was time to go this week for Sally and Joel.

Photos: SYTYCD Australia dancers Chris and Joel. Photos courtesy of Shine Australia.