SYTYCD Season 4 First Live Performance Show
By Kristy Johnson.


Sunday night we saw the first of the Top 20 performances, and we were definitely in for a treat! With a new judging panel and some amazing performances, things are looking bright for the remainder of the reality TV series.

A hip-hop number choreographed by Matt Lee to 'That Power' feat. Will.I.Am and Justin Bieber was the perfect way to start off the show. All dancers had special moments throughout the piece, however credit must be given to Joel and Patric who were both on fire. They were powerful in their movements and portrayed that passion and sexiness that's expected from a hip-hop number. In my opinion this was the standout performance of the night.

Next we saw Lauren and Renelle perform a contemporary jazz routine to 'She Wolf (Falling to Pieces)' by David Guetta and Sia, and choreographed by ex So You Think You Can Dance contestant Stephen Tannos. The piece was animalistic, requiring the dancers to display raw emotion and have stamina to keep up with such a physically demanding performance. Although Lauren is more of a lyrical dancer and Renelle a jazz dancer, they formed a great partnership. Renelle was able to match the skills of Lauren in this performance.

Joel, Jay, Nadiah and Blond teamed up for a piece to 'Do You Love Me' by The Contours, choreographed by US based So You Think You Can Dance choreographer Christopher Scott. There was a prom theme, where Nadiah played the role of the dancehall queen. The boys were to take on the role of 'one-upping' each other in the fight for the girl. There is a fine line between acting and dancing and I felt this performance was just shy of being too cheesy. Blond was the supreme storyteller for me in this performance.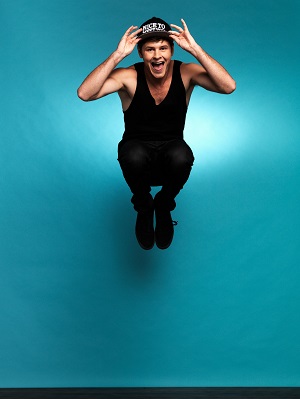 Jordan, Maddie and Eden performed a beautiful contemporary piece choreographed by Sarah Boulter to 'Heart Cry' by Drehz. The brief was to mimic dolls coming to life. You would expect nothing less than an exquisite piece of choreography from Sarah Boulter, and that's exactly what we got. Eden was flawless in her performance.

Kathaleen and Thabang fell a bit short in their Latin number to Rihanna's 'Where Have You Been', choreographed by Gleb and Eneya. Even though these two are ex boyfriend and girlfriend, they failed short of using their previous history to communicate a love story. The performance seemed to flat-line halfway through.

Marco Panzic choreographed a very busy, but punchy, jazz routine for Ashleigh, Zoey, Chris and Stephen. The routine was rushed and the background lighting was very distracting, but the dancers showed passion and strong jazz technique.

Patric, Yukino and Sally joined forces for a sexy hip hop routine by Tiana Canterbury to Jason Derulo's 'Talk Dirty'. It was hard hitting and entertaining, but there wasn't as much chemistry as there should have been and Patric overplayed his role a little.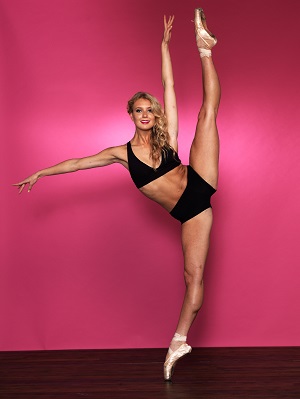 Both 18 years old, Michael and Sam had a standing ovation after their contemporary performance to 'Brother' by Matt Corby, choreographed by Debbie Ellis. The piece delving into the underlying tension between brothers was a hard topic for the boys to grasp at first. However, on stage, you would not have known. They danced beyond their years and are definite contenders to take out the So You Think You Can Dance title this year.

A performance by UK singing sensation Robbie Williams and a cameo from Modern Family star Jesse Tyler Ferguson, kept the audience entertained throughout the night.

Finishing off the night was the performance by the Top 10 Girls – a contemporary hip-hop piece to Lana Del Ray's 'Young and Beautiful', choreographed by Christopher Scott. The piece delved into the pressures women face in society to look a particular way, and the girls were able to communicate this in a powerful and vulnerable state. Standout performers were Eden and Renelle.
---