SYTYCD Exclusive: Shannon's set to hit the stage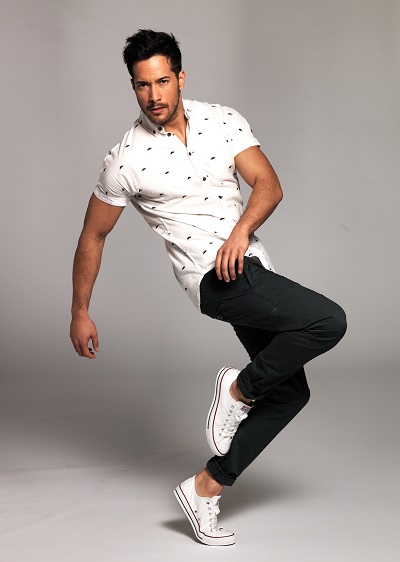 By Kristy Johnson of Dance Informa.

After a demonstration by Shannon Holtzapffel last week when critiquing Jay and Ashleigh's performance, social media went into overdrive with fans across the country wanting to see the commercial hip hop dancer on the other side of the judging panel. Well their wishes have come true, as Shannon Holtzapffel is set to hit the stage alongside the top 18 dancers this coming Sunday!

Without giving too much away, Shannon filled us in on what to expect.

It's very exciting to hear you will be joining the top 18 for their group performance. How are you enjoying the switch from judging panel to the stage?

"How am I enjoying it? Well, I'm about to find out (laughs). But I mean it's been a surprise and unexpected for the fact that I knew the opportunity to dance would be there maybe, but I didn't think the top 18 week. It kind of snowballed from when I demonstrated last week on the show to Jay and Ashleigh. Once I did that it kind of set off a social media frenzy, a petition and people wanting to see more (laughs). So now I'm performing with the top 18 as a special guest!"

Who else will be involved in choreographing the piece?

"Parris Goebel from New Zealand is choreographing it and it's an urban feel, but it definitely has jazz orientation thrown into it."

It gives you a chance to work up close to the dancers. What's their work ethic been like?

"You know what? That's the special thing about it because as a judge I don't get to cross over with them at face value, where now being thrown into this rehearsal with the guys, I've had a more intimate experience with them. I've got to speak to them all individually and get to know them a little bit more and their personalities and work ethic. We had fun!"

Has anyone in particular surprised you during rehearsals?

"It goes without saying I've been impressed by their talent already because that's why we chose them for the top 20, so no surprises there, but we had laughs and lots of fun. In regard to work ethic I got thrown into rehearsals last minute, I missed a couple of days so I'm still trying to get it together, but all the dancers are great! We've got a big top 18."
Photo: So You Think You Can Dance Australia judge Shannon Holtzapffel, courtesy of Shine Australia.
---