Sydney Latin Festival kicks off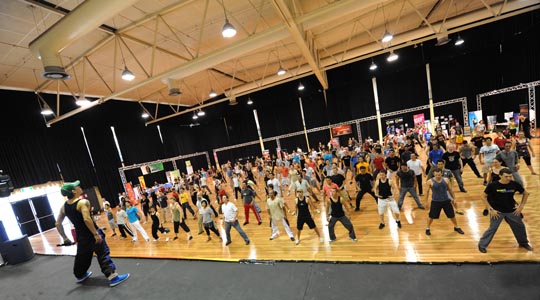 The Sydney Latin Festival kicks off today, January 31, and goes through February 3. The festival, located at the
Sydney Olympic Park Sports Centre, allows participants and observers the opportunity to learn from world-renowned instructors and watch performances from international Latin dancers, including the current World Salsa Champions from Brazil, Rafael and Carine.
The Sydney Latin Festival, previously known as the Sydney Salsa Congress, is rated worldwide as one of the Best Congresses in the World. It's allows dancers seeking worldwide exposure and international instruction the chance to learn from some of the best Latin dancers in the business, including the talented couples Anderson and Brenda, Jordan and Taitana, Tony Lara and Claudia, Zee and Oleysa and 2012 World Salsa Champions Rafael and Carine for 2013.
Plus, the event hosts various dance parties and social gatherings featuring Australia's favourite Latin DJs, teachers and dancers all at one amazing venue.
Officials say it is the best social dancing attendees will get all year and the biggest gathering of Latin and Brazilian dancers down under. Throughout the weekend, countless hours will be spent dancing Salsa, Zouk, Bachata, Samba and much more.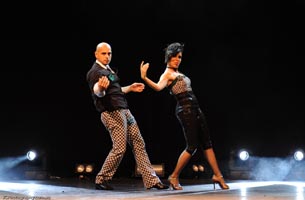 To attend night shows, tickets are $50 for adults and $25 for concession (kids under 16 years old.)
 These tickets can be purchased at the door.
A beginner's pass is also available for $220. This pass is 
perfect for guests who would like to watch all the shows today, Friday, Saturday and Sunday, as well as take part in beginners workshops over the weekend. They will learn a range of Latin dances, including Salsa, Bachata, Samba, Cha Cha, Zouk Lambada and Reggaeton.
For more information on the festival or to book tickets, visit www.sydneylatinfestival.com.au or call 1300 132 152.
Photos: Workshops and performances at past Sydney Latin Festivals. Photos by JCPhotography.com, courtesy of Sydney Latin Festival.