Sydney International Bachata Festival 2013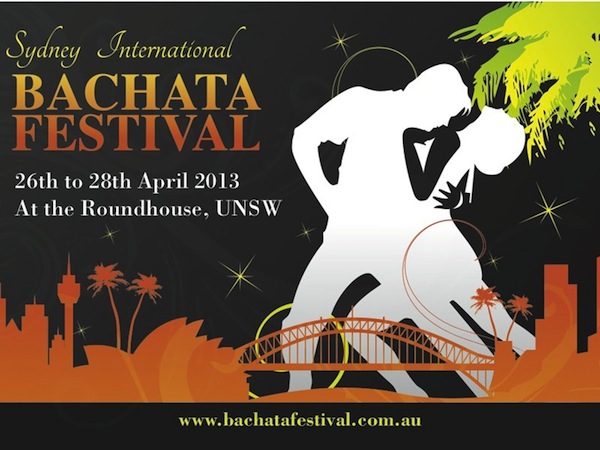 This year's Sydney International Bachata Festival is set for April 26-28. As the sixth year of the event, the festival is expected to be jam-packed with Latin dancers and guests coming from around Australia and the world.
While focusing on celebrating Bachata, a sexy and sensual partner dance from the Dominican Republic, the Sydney International Bachata Festival also highlights other popular Latin rhythms like Salsa, Merengue, Zouk, Kizomba, Reggaeton and more.
The Bachata Festival is two days and three nights of Latin dance workshops, world-class performances and prestigious parties. Plus, as tradition for the festival, it will feature a big Urban Latin Bachata Concert on the last night of the festival.
April, which has officially been knighted "Bachata Month", will usher in the biggest parties, the best Australian teachers, an inspirational flood of talent, international artists to share their hidden secrets, plus an exclusive Monchy and Natalia concert. Festival officials said this year's event is not to be missed.
"We carefully select the best international Bachata dancers and host an awesome Bachata Concert on the final night of the festival," stated the festival's website.
The festival will be held at the RoundHouse at the UNSW, a venue that can hold 2,200 dancers. For more information, visit www.bachatafestival.com.au.