Sydney Dance Company's International Tour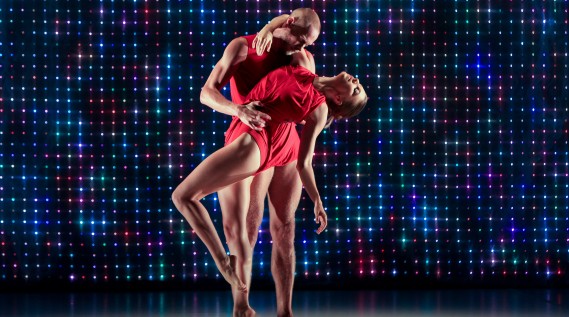 Currently wowing Central Australian audiences with their acclaimed production of Rafael Bonachela's 2 One Another, Sydney Dance Company has announced they will soon be taking the show on an extensive overseas tour, performing 13 shows in six countries across three continents in September and October this year.
The tour includes stops in Lima, Peru; Guayaquil, Ecuador; Bogotá, Colombia; and Guanajuato, Mexico, where the company is excited to return to the Festival Internacional Cervantino for the first time in over a decade. During their last performance at the festival, they attracted audiences in excess of 5,000 people across three performances of Graeme Murphy's Salome in 2001.
In the USA, the company will perform in Irvine and San Diego, California, before returning to White Bird Dance House in Portland, Oregon, where the company has regularly performed over the past 20 years.
The final leg of the tour will mark the company's first trip to Russia, with performances at the prestigious Stanislavsky Theatre in Moscow.
Sydney Dance Company Artistic Director Rafael Bonachela says, "As Australia's flagship contemporary dance company we tour internationally every year, and we are particularly excited to partner with Singapore Airlines to share the extraordinary talents of our dancers with audiences in South America. We have worked closely with the Australian Latin American Foundation on finalising the tour."
"In addition to providing the company the opportunity to participate in some exciting international events such as Festival Internacional Cervantino, we are proud to contribute to celebrations recognising the 50th anniversary of Australia's diplomatic relations with Peru."
Sydney Dance Company's production of Rafael Bonachela's 2 One Another premiered in Sydney in March 2012 and has since toured to Wollongong, Melbourne and Adelaide, where it has continued to attract popular acclaim and stellar reviews. The show has received multiple awards, including Best Ensemble and Best Female Dancers (2012 Green Room Awards) and Best Female Dancer (2012 Helpmann Awards).
Beautiful, dynamic and highly physical, 2 One Another is an exultant and sensual study of human interaction and relationships, exploring the couple (2), the individual (One) and the group (Another).
The work is the result of an exciting collaboration between Sydney Dance Company Artistic Director and choreographer Rafael Bonachela, set and costume designer Tony Assness, and composer/music director Nick Wales, and featuring poetry by Samuel Webster.
Throughout the show the dancers' performance is set against a stunning digital backdrop of motion design and animation, with an exceptional soundtrack – seamlessly embracing Baroque to electronica – shot through with poetry fragments created and utilised during the development of the work.
The touring party will consist of 25 people, including dancers and technical support, and is a detailed logistical exercise, involving everything from planning for dancing at high altitudes to coordinating freight movements to ensuring the set arrives on time at each venue.
Looking to the future, Rafael Bonachela adds, "Sydney Dance Company will continue to work closely with the Department of Foreign Affairs and Trade. As part of our strategic development we are currently looking at possibilities to develop new touring networks in Asia, to align with national priorities identified in the Australia in the Asian Century White Paper."
For more information on the 2013 international tour, visit www.sydneydancecompany.com.
Photo: Sydney Dance Company performs Rafael Bonachela's 2 One Another. Photo by Ken Butt, courtesy of Sydney Dance Company.