Stunning series with Australian Ballet dancers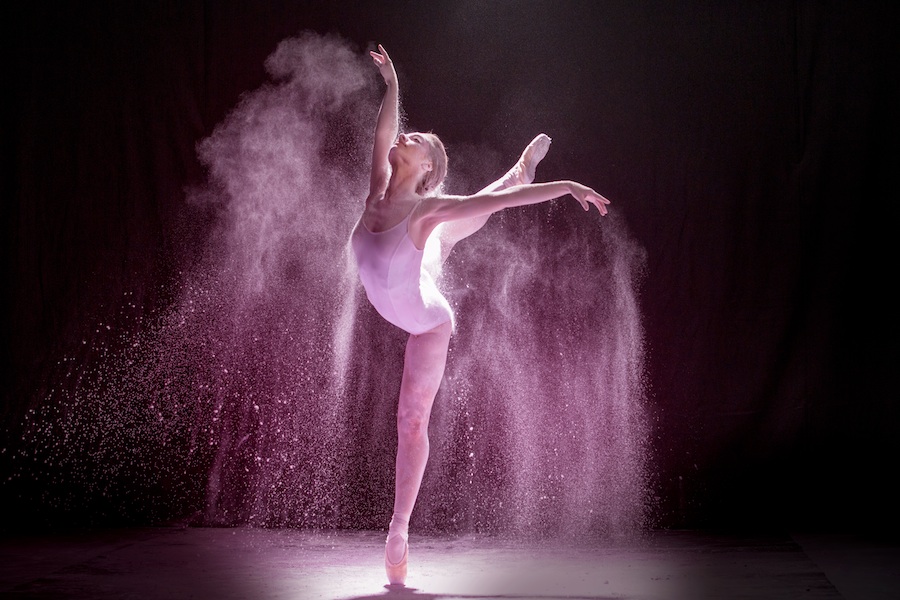 The inspiring talent of some of The Australian Ballet's most promising young dancers has been captured in a unique series created by Telstra to celebrate 30 years of partnership with The Australian Ballet. The six young dancers featured in the series are all nominees for the most prestigious prize in Australian ballet, the Telstra Ballet Dancer Award.
Telstra Executive Warwick Bray said the series aims to offer an insight into the lives of the Telstra Ballet Dancer Award nominees and their passion for dance.
"To celebrate an incredible partnership that has spanned three decades, we wanted to create and share something innovative that illustrates the brilliance of ballet and the artists but that also makes this art form more accessible to audiences across Australia," Bray said.
Throughout the series the dancers experiment with colours and mediums including light, paint, powder, fabric, water and technology. The videos fuse colour and movement with artistic expression, and are narrated by the individual dancers.
The nominees featured in the video series are Dimity Azoury from Queanbeyan, ACT, Imogen Chapman from Kelmscott, WA, Ingrid Gow from Randwick, NSW, Cristiano Martino from Adelaide, SA, Rina Nemoto from Tokyo, Japan and Jade Wood from Cairns, QLD.
David McAllister, artistic director of The Australian Ballet, said, "Dancers are storytellers. They are trained to capture passion and emotion with their bodies. These videos are a tribute to the skill and grace of this elegant art form."
The Telstra Ballet Dancer Award was introduced in 2003 to encourage young Australian ballet dancers to reach their full potential, and has helped incite the careers of some of The Australian Ballet's brightest stars.
The 2014 Telstra Ballet Dancer Award winner will be announced in November, and will be decided by a panel of judges featuring representatives from The Australian Ballet, Telstra and the media. The winner will take home a $20,000 cash prize.
The award has helped catapult the careers of some of The Australian Ballet's brightest stars with seven previous winners including Matthew Lawrence (2003), Amber Scott (2004), Lana Jones (2005), Daniel Gaudiello (2007), Kevin Jackson (2008), Ty King-Wall (2010) and Chengwu Guo (2011) rising through the ranks to reach principal artist status.
The winner of the People's Choice Award, decided by public vote, will receive $5,000.
To watch the video series and enter the People's Choice Award, go to telstra.com/ballet. See the teaser video featuring all six dancers in action below.
Photo (top): Imogen Chapman. Photo courtesy of The Australian Ballet.