STRUT Dance presents annual SHORT CUTS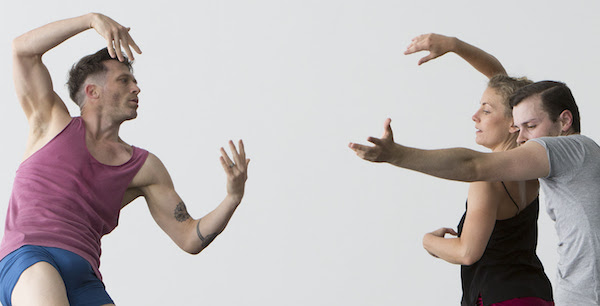 STRUT Dance, the national centre for choreographic development, based in Perth, Western Australia, will soon present its annual SHORT CUTS season of new short contemporary dance works. From Thursday–Saturday, June 14–16, SHORT CUTS will showcase 14 new works across two programs.
Set in Studio 3 at the King Street Arts Centre, SHORT CUTS will provide a snapshot of the variety of contemporary dance happening in WA. From established artists to new graduates, SHORT CUTS will include a little bit of everything. Attendees can expect dynamic solos, interactive film and sumptuous ensemble choreography.
STRUT Director Paul Selwyn Norton said, "SHORT CUTS is the opportunity where the independents really get to rock and roll what's on their minds, in their bodies, in our studios. From fresh and emerging to established and die hard…get up close and personal with something quirky or conceptual…just as long as it's moving!"
Book tickets to SHORT CUTS here. See the choreographers participating in each program below.
Program A
Performances: Thurs 14 @ 7pm, Sat 16 @ 5pm
Bernadette Lewis with Laura Boynes, Natalie Allen & Yilin Kong
Camille Spencer
Ellen-Hope Thomson
Emma Fishwick
Joshua Pether
Samuel Harnett- Welk
Storm Helmore
Program B
Performances: Fri 15 @ 7pm, Sat 16 @ 7pm
Anneliese Kirk & Azariah Felton
Dean Ryan Lincoln
Marnie Hungerford
Noah Jimmy
Sally Richardson
Sarah Chaffey
Tahlia Russell
---