'Stalker: The Musical' to premiere in Sydney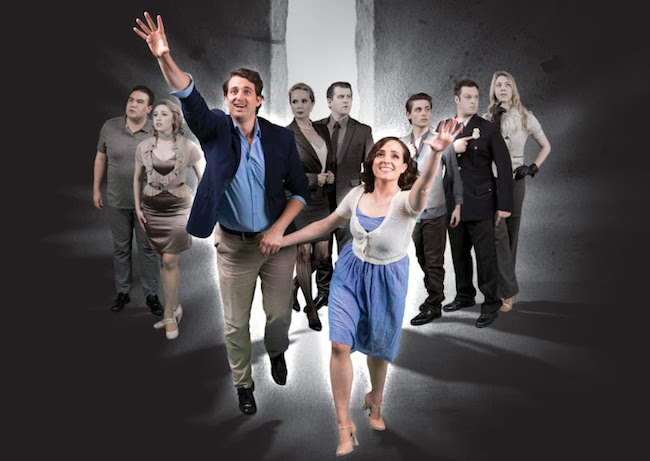 RPG Productions, the team behind last year's surprise hit Big Fish at Hayes Theatre, will now bring to Sydney the Australian premiere of Stalker: The Musical. This brand-new piece of Australian musical theatre is the brainchild of three Aussie writers: Andy Peterson, Alex Giles and David Russell. The trio has been working tirelessly over the last several years to make this show a reality and will now see it unveiled September 19 – October 6 at The Depot Theatre in Marrickville.
The title is deliberately provocative, but the show isn't about peeping toms or creepy voyeurs. It's set in a dystopian world where "stalking" is the norm, and there is only one rule in town: people cannot and do not fall in love.
The town is thrown into chaos when a stranger arrives on the scene. He has no idea how he came to be there, and no idea how to leave. Worse still, he introduces the town to the concept of "love" with tumultuous results.
Stalker: The Musical will come to Sydney after successful seasons at the 2015 New York International Fringe Festival and the 2016 Chicago Music Theatre Festival.
​
David Russell came up with the original concept, and wrote the book and lyrics with Alex Giles. Then Andy Peterson composed the music and is serving as the show's musical director.
This Australian production is being directed by Kaleigh Wilkie-Smith and choreographed by former Big Fish cast member Zoe Ioannou, a graduate from the National Institute of Dramatic Art with a Diploma of Musical Theatre. Currently Ioannou is touring Australia in The Wizard of Oz, covering the role of Dorothy.
Completing the production team is James Wallis for lighting, Tony Lorenz for sound, Simon Greer for set design and Elle Cantor for costumes.


The cast will feature Levi Burrows, Emma Taviani, Peter Meredith, Michele Lansdown, Steph Edmonds, Harrison Riley, Haji Myrteza, Melody Beck and Murray Curtis.
For more information, visit www.rpgproductions.com.au/stalker. To book tickets, head to www.trybooking.com.
Photo by Grant Leslie.
---