'Spear' coming to cinemas nationwide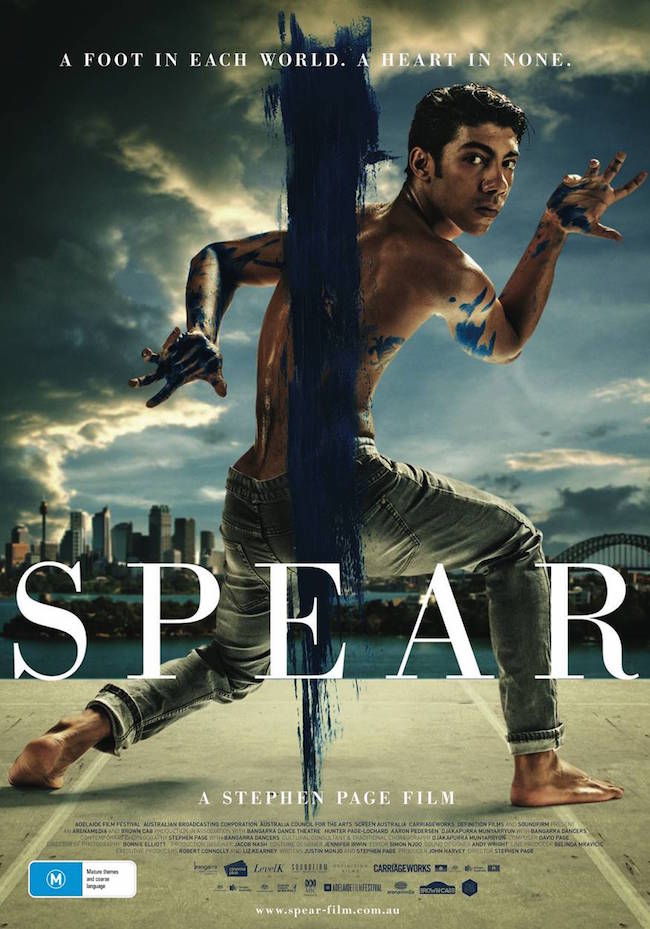 Spear, the debut feature film from Stephen Page, artistic director of Australia's renowned Bangarra Dance Theatre, is coming to cinemas nationwide over the next few weeks. [Watch the film's official trailer below.]
The film, which received a Special Mention in the 9th Asia Pacific Screen Awards, has already had its Victoria, New South Wales and Tasmania premieres. It will soon have its Western Australia premiere at the Perth International Arts Festival on February 25. From March 10, it will be screened in cinemas across the country – from Queensland to Australian Capital Territory to New South Wales. See all dates and locations at www.spear-film.com.au.
Adapted from the Bangarra production of the same name, Spear interprets a young man's journey into adulthood and prophesies the many 'types' of indigenous men he can become in contemporary Australian society. It offers a new look at indigenous representation on screen and bold ways of imagining dance as a cinematic storytelling device.
Spear presents Hunter Page-Lochard and Aaron Pedersen as the leads, with cinematography by the esteemed Bonnie Elliot.
For further information, or to book tickets, visit www.spear-film.com.au.
Image courtesy of Playmaker Digital.
---