Spark Youth Dance to premiere 'Ariadne'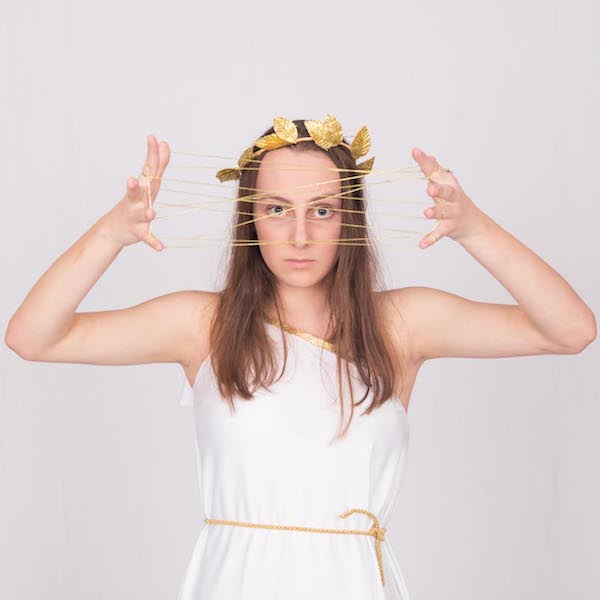 Spark Youth Dance Company Inc., a non-profit dance company driven entirely by youth, is premiering a contemporary dance work entitled Ariadne this September 27 and 28 at Frankston Arts Centre. Ariadne, the Greek myth of Theseus and the Minotaur, will be retold from a new perspective, with 23 dancers aged 7-19 and a 35-piece professional orchestra.
The production has been crafted and directed entirely by a team of creatives aged 25 and under. Alex Dellaportas, a 20-year old choreographer and director, is part of the team of professional artists, as is conductor Joseph Lallo and Melbourne costume designer Tamara Keane.
This ambitious new work tells the tale of Ariadne, the keeper of the labyrinth on the island of Crete that housesan angry Minotaur. Seeing her chance to escape, Ariadne helps the Greek hero Theseus to succeed in his quest to kill the Minotaur by giving him a piece of thread to navigate the labyrinth. Ariadne learns that while she can escape an island, she cannot escape from herself.The work is a powerful and intense rollercoaster that delves into the ideas of self-acceptance and what it means to "find oneself", using the metaphors of the labyrinth and the thread to open up discussions about mental health and how the Minotaur is a representation of our innermost self – the part we hide from the world.
Spark Youth Dance Company has received favourable reviews during its three years of operation. In 2016, it premiered its version of The Nutcracker and in 2017, premiered an original full-length work about the Suffragettes called Shatter – bringing women's rights to the stage. This work has since toured to Geelong and Narre Warren and Kate Meade, director of the Victorian Dance Festival, has praised the company stating that SYDC is one of the most "exciting and innovative" youth dance companies in Australia.
SYDC was founded in early 2016 by choreographer Alex Dellaportas. After finishing school in 2015, Dellaportas was disappointed in the lack of dance performance and creation opportunities for young people on the Mornington Peninsula and surrounds and so created a platform that would allow young people to come together to create dance works. Now, at just 20 years old, Dellaportas works with over 40 young people each year at SYDC and gives them resources and mentors to help produce new work and tell stories through dance.
Tickets are now on sale for Ariadne and can be purchased through SYDC's website at www.sparkyouthdance.com.au.
Photo courtesy of Spark Youth Dance Company.
---