'Sleeping Beauty' set for Crown Theatre Perth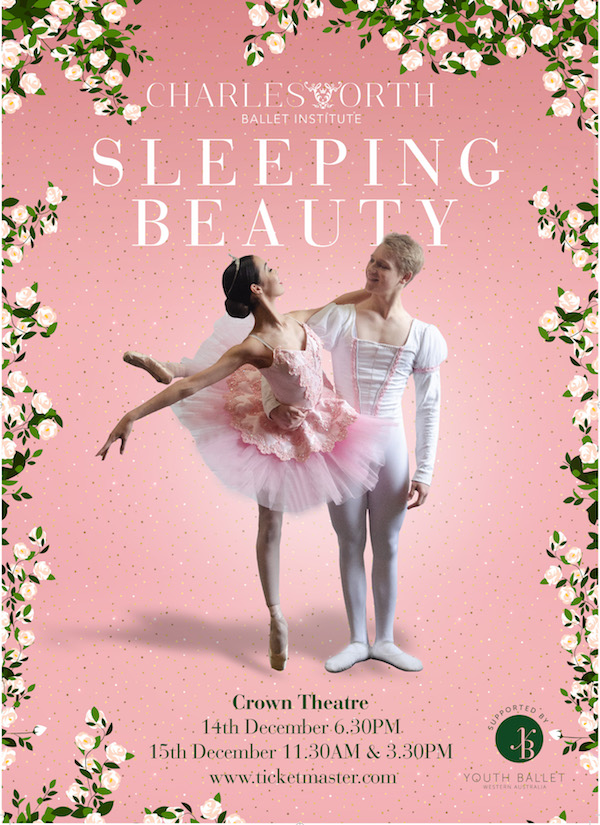 Charlesworth Ballet Institute, alongside the support of Youth Ballet WA, will soon present the coming-of-age fairy tale Sleeping Beauty. This much-loved ballet will feature some of Perth's finest young dancers, as well as West Australian Ballet Demi-Soloist Christian Luck as the wicked fairy Carabosse.
The power of true love's kiss, a beautiful princess and her enchanting kingdom — these are what makeup Sleeping Beauty. Princess Aurora was cursed at birth by the wicked fairy Carabosse that on her 16th birthday she will prick her finger on a needle and die. Protected by the magic of the Lilac Fairy, she falls into a deep slumber instead. One hundred years later she is awoken with a kiss from a Prince.
Marius Petipa's Sleeping Beauty ballet was first performed in 1890 and is set to the elegant score composed by Tchaikovsky. It is still being produced worldwide, reinforcing its iconic status with extravagant sets, stunning costumes and magical characters.
Charlesworth Ballet Institute's grand production will be presented December 14 and 15 at Crown Theatre. To purchase tickets, visit www.ticketmaster.com.au.
For more information, visit www.charlesworthballet.com.au.
---