Semperoper Ballett touring to Adelaide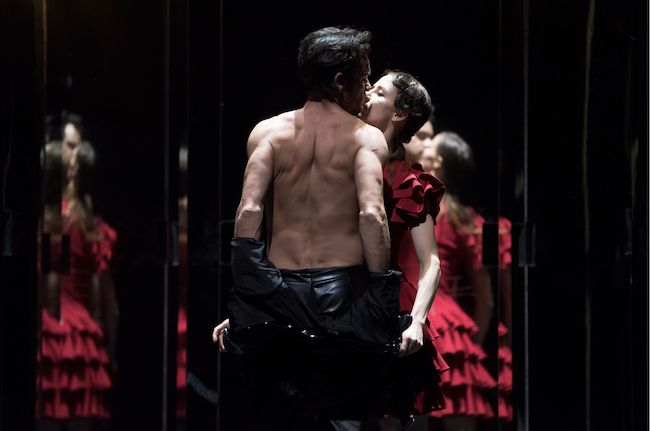 After numerous trips around the globe, the 2019 touring schedule of Germany's Semperoper Ballett will bring company dancers to the South Pacific region for the first time. The initial port of call will be the Adelaide Festival of Arts in southern Australia on 8 -10 March, where the company will perform Swedish star choreographer Johan Inger's interpretation of Carmen as a guest at one of the world's most influential art festivals. Just one week later, Semperoper Ballett will present William Forsythe's four-part ballet Impressing the Czar at the Esplanade – Theatres on the Bay in Singapore.
The ballet Carmen by Johan Inger fits seamlessly into the tradition of the great Carmen interpretations ranging from John Cranko and Mats Ek to Carlos Acosta. From a child's perspective, Inger tells of the tragic entanglement between Carmen, Don José and Escamillo, of their passion, jealousy, revenge and hatred in gripping images of great clarity.
Carmen was created in 2015 for the Compañía Nacional de Danza in Madrid to music by Bizet, Shchedrin and Álvares. In 2016, Inger received the Prix Benois de la Danse – the Oscar of the ballet world – in Moscow for this, his first full-length ballet.
For more information on its tour to Adelaide, visit www.adelaidefestival.com.au/events/carmen.
Also, enjoy this trailer from the Compañía Nacional de Danza in Madrid, who first performed the work Carmen.
Photography by Jesús Vallinas for Compañía Nacional de Danza.
---