Scimm to present 'Senseless State'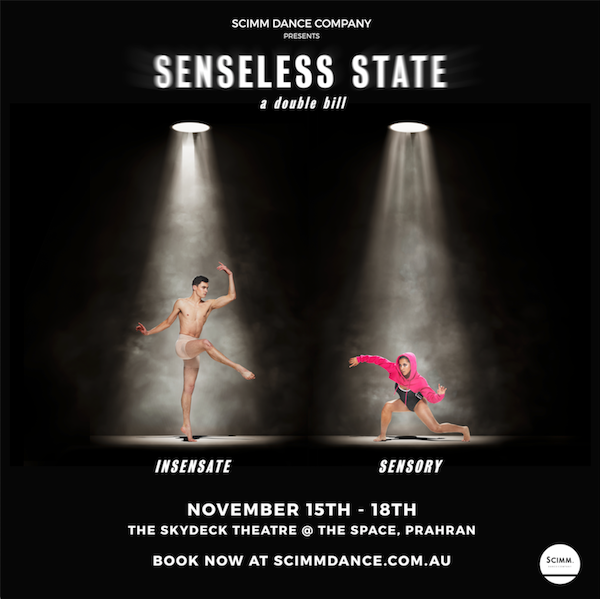 Scimm Dance Company in Melbourne will soon present Senseless State, created by Founders and Directors Scott Pokorny and Tim Barnes, at The Skydeck Theatre at The Space Dance & Arts Centre, in Prahran, VIC.
Scimm seeks to support aspiring young dancers as they continue to grow and develop through their dance training. The contemporary dance company's Senseless State will be a double bill that features Insensate and Sensory. To book tickets to one of the performances on November 15-18, go to www.scimmdance.com.au. But hurry, as tickets are almost sold out!
In addition, strong technical dancers aged 18 and older are invited to audition for the professional company's 2019 season on November 30. Interested dancers should register at www.scimmdance.com.au/registration.
---