SA teen raises funds to study dance in NZ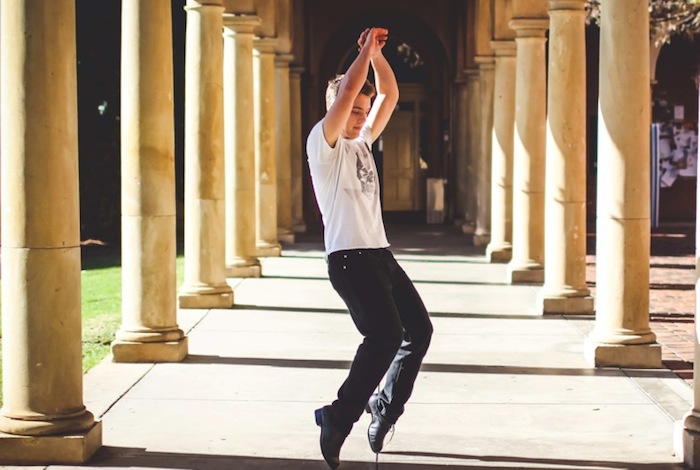 Rowan Rossi, a 17-year-old dancer hailing from Adelaide, has been dancing since the age of three. After recently auditioning for the New Zealand School of Dance, Rowan found out that he was offered a place in the school's 2014 contemporary stream. The only problem is that limited funds may keep him from attending the program. In order to make his dreams come true Rowan is hosting various fundraisers.
In the first instance, a fundraising event is planned for Saturday, December 7. The event will be a High Tea in Rowan's honour hosted by the current dance teachers at Gravity Dance in Adelaide. Attendees can enjoy dance entertainment, raffles and a wine drive for $15 from 11 a.m. – 12:30 p.m. and 3 – 4:30 p.m. at 50 Sir Donald Bradman Drive, Mile End. To book, call 08 8352 2006. Secondly, Rowan and his supporters will launch a crowdfunding platform. The site will be announced very soon.
Rowan, who endured some difficulties with bullying in his younger years, has nevertheless made dance his central focus. He is the typical young man who works hard to balance an active lifestyle that encompasses school, dance, baseball, work and recreation activities. He is fiercely loyal to family and friends and has a strong sense of social justice. His solid work ethic, love of fun and his self-effacing humor ensure that he is well regarded by his peers.
According to his mother, Deborah Rossi, Rowan's family and dance teachers would love to financially support him, but the costs are too much for the supplied means, and he gets back only weeks before so he can't save up much. Plus, there is no Australian Government financial support for students studying overseas.
Rowan danced as company member for the Australian Classical Youth Ballet in The Nutcracker production. He has also been in their Mary Poppins production in December 2006. From 2007-2009, Rowan studied at The Australian Ballet's Interstate-International Junior Program. In 2012, he had a requested appearance of Aslan by the Australian Classical Youth Ballet production of Narnia.
"Rowan's current dance teachers at Gravity Dance in Adelaide believe that he is both physically and mentally ready to take the next step towards a dance career, " said Deborah Rossi. "A belief that is confirmed by the offer of a place in New Zealand, the principal of the dance school has seen in Rowan the capability to go on to a career on the world stage."
For more information on Rowan or the New Zealand School of Dance, visit www.nzschoolofdance.ac.nz.
Photo: Rowan Rossi. Photo courtesy of Deborah Rossi.