RNZB's Vodafone Season of 'Swan Lake'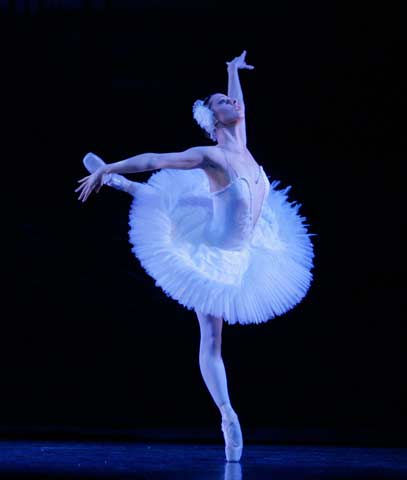 The Royal New Zealand Ballet will soon be presenting a national tour of New Zealand dance icon Russell Kerr's classic production of Swan Lake as the centrepiece of its 60th birthday year.
Considered the greatest of all classical ballets, Swan Lake is a perfect synthesis of music and dance. With Tchaikovsky's sweeping score – lush, romantic, instantly recognisable – and Kristian Fredrikson's opulent designs, Swan Lake transports the audience from ballroom to lakeside. Viewers will be caught up in the unfolding tragedy and exalt as the dancers bring every nuance of their characters alive through ballet at its most illuminating.
Featuring the New Zealand Symphony Orchestra, the production will open in Wellington at the St James Theatre on July 18 and run through July 27. Company dancers Gillian Murphy and Karel Cruz open the season as Odette/Odile and Siegfried, followed by Lucy Green and Kohei Iwamoto and Abigail Boyle and Qi Huan.
Following Wellington performances, the company will tour Swan Lake to Dunedin, Christchurch, Invercargill, Takapuna, Auckland, Palmerston North and Napier. For specific dates and theatre locations, visit the RNZB website.
With the opening of Swan Lake also comes RNZB's 60th birthday celebrations. One major event is the RNZB Open Day at the St James on Saturday, July 20. Ballet fans can come along for a taste of life with the RNZB, with company class (taught by Ethan Stiefel) onstage at 1 p.m. and many other activities – all free. For more information on special events celebrating the company's 60th anniversary, click here.
For more information on the Vodafone Season of Swan Lake, visit www.nzballet.org.nz.
Photo: Royal New Zealand Ballet's Lisa Maree Cullum. Photo by Maarten Holl.