RNZB tours Ethan Stiefel's 'Giselle'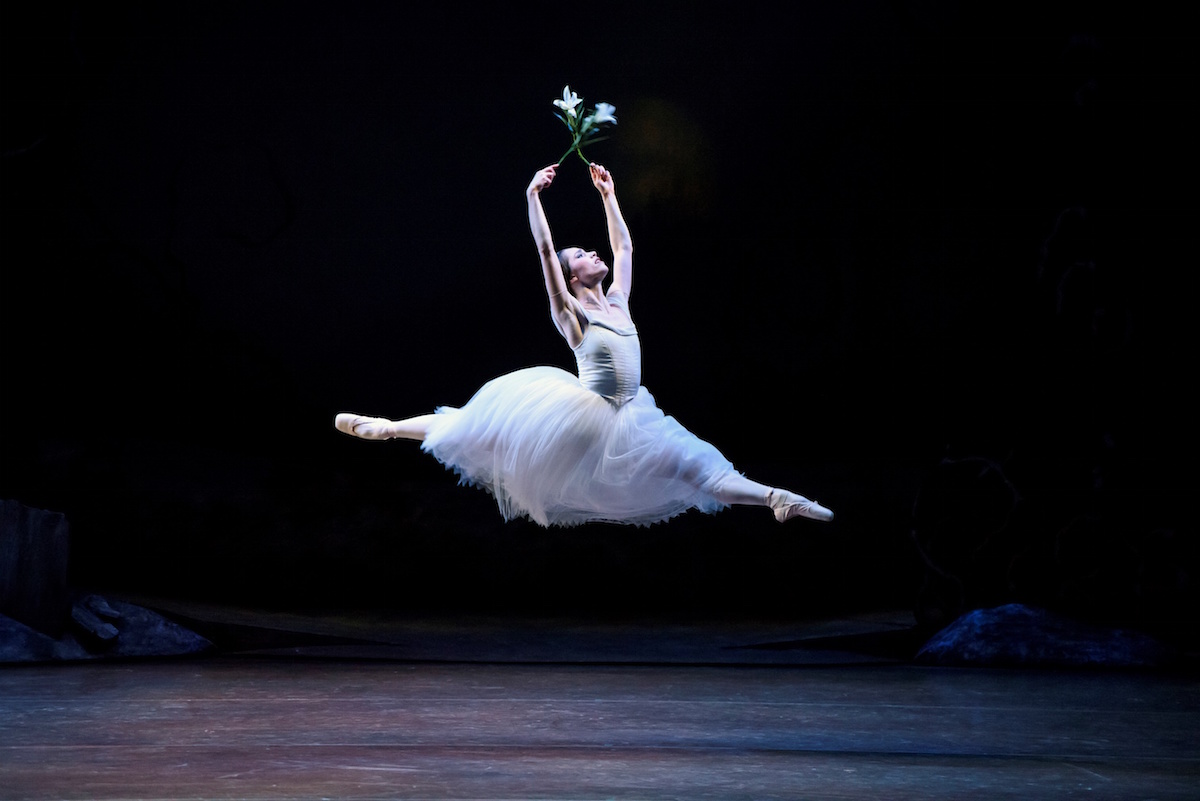 The Royal New Zealand Ballet's internationally acclaimed classic production of Giselle, created in Wellington by ballet superstars Ethan Stiefel and Johan Kobborg, once again returned to its city of origin on August 11. Since then, the company has been touring it to seven centres across New Zealand. The tour will conclude on Friday, September 9 in Palmerston North at the Regent on Broadway.
The quintessential Romantic ballet has become a signature work for the RNZB after sell-out performances in New Zealand in 2012, followed by subsequent tours to China (April 2013), the USA (January 2014), the UK and Italy (November 2015), and an adaptation into a feature film by New Zealand director Toa Fraser.
Ethan Stiefel, the RNZB's former artistic director and co-choreographer of Giselle, returned to Wellington from New York to put the finishing touches on the production ahead of its opening. Since leaving the RNZB at the end of 2014, Stiefel has been working with leading international ballet companies and involved in several stage and television projects (like Flesh and Bone by the writers of Breaking Bad and recently Center Stage: On Pointe, reprising his role in the popular 2000 film Center Stage.)
"Giselle is one of ballet's great stories and we feel very honoured to have created a version that has resonated with international audiences and critics alike," stated Stiefel.
RNZB's Artistic Director Francesco Ventriglia invited two guest artists to dance the leading male role of Albrecht for certain performances this season: much-loved former RNZB dancer Qi Huan (who danced the role with the company until his departure in 2014 to take up his current position as full-time classical tutor at the New Zealand School of Dance) and Daniel Gaudiello, former principal dancer with The Australian Ballet.
Giselle includes some of the most beautiful and iconic scenes in all ballet repertory and is renowned for its exquisite pointe work in Act II, which is set in a ghostly moonlit forest haunted by the white-clad Wilis. First staged in Paris in 1841, Giselle is one of the oldest surviving ballets still in the international repertory. The music by Adolphe Adam (1803-1856) is one of the first full-length ballet scores ever to be composed.
For the RNZB's production, the lyrical score is performed live by orchestras in the four main centres, with a specially recorded version in all other centres.
See the full tour schedule of Giselle below. For more information, visit www.rnzb.org.nz.
- Wellington with Orchestra Wellington, St James Theatre: August 11-14
- Napier, Napier Municipal Theatre: August 19
- Christchurch with the Christchurch Symphony Orchestra, Isaac Theatre Royal: August 23 and 24
- Dunedin, Regent Theatre: August 28
- Auckland with Auckland Philharmonia Orchestra, ASB Theatre, Aotea Centre: August 31 – September 3
- Rotorua, Civic Theatre: September 6
- Palmerston North, Regent on Broadway: September 9
Photo: RNZB dancer Lucy Green as Giselle in Giselle. Photo by Bill Cooper.
---