RNZB to present 'Dancing With Mozart'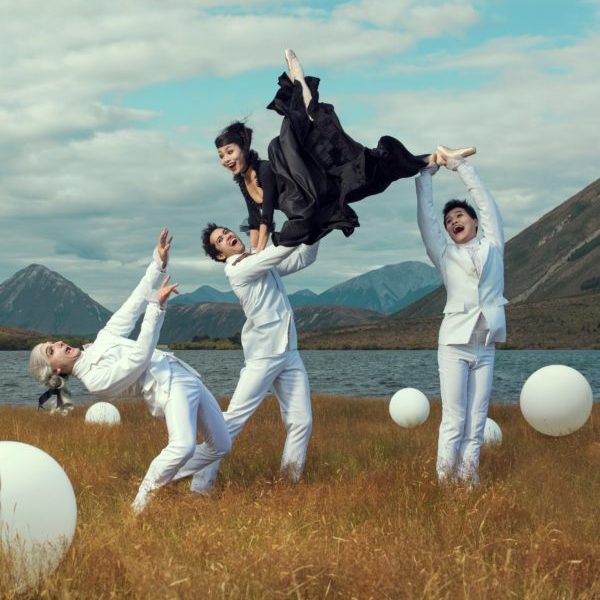 Great music inspires great dance at the Royal New Zealand Ballet (RNZB) this winter, as the company brings audiences an eclectic mixed bill of four works – classical and contemporary – inspired by the music of Mozart.
Audiences can discover works by choreographic titans like Jiří Kylián and George Balanchine as they premiere on New Zealand stages, plus an exciting new commission from New Zealander Corey Baker – the first ballet ever created in the frozen wilderness of Antarctica!
With live orchestral accompaniment in Auckland, Christchurch and Wellington, this mixed bill of four outstanding dance works is one not to be missed! Find out more at www.rnzb.org.nz.
Dancing With Mozart National Tour
Wellington
31 May - 2 June
Christchurch
8 - 9 June
Invercargill
13 June
Dunedin
16 June
Blenheim
20 June
Palmerston North
23 June
Napier
30 June - 1 July
Auckland
6 - 8 July
Photo: RNZB dancers Mayu Tanigaito, Alexandre Ferreira, Kohei Iwamoto and Massimo Margaria. Photo by Ross Brown.
---