RNZB to premiere 'The Wizard of Oz'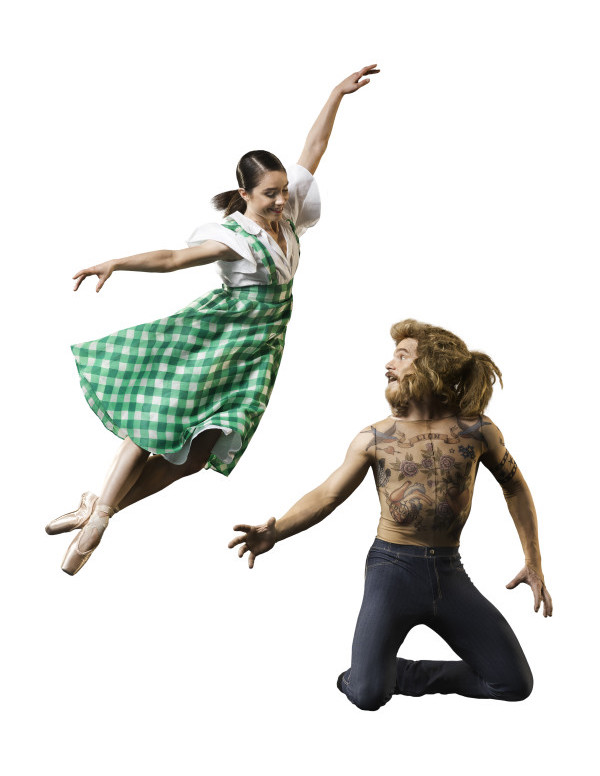 One of the world's best-known stories, The Wizard of Oz, has been lovingly crafted into a magical two-act ballet by the Royal New Zealand Ballet's Artistic Director Francesco Ventriglia. The world premiere of The Wizard of Oz takes place in Wellington on May 4, ahead of the RNZB's biggest tour of 2016, visiting nine centres around New Zealand.
Drawing his inspiration from L. Frank Baum's popular novel (originally published in 1900), Francesco Ventriglia has stayed true to the much-loved tale of Dorothy and her friends' magical journey to the Emerald City.
"This story is very close to my heart. I loved it as a child and feel that it holds many truths that are too easily forgotten or overlooked in adulthood," Ventriglia shared. "I'm delighted to choreograph this ballet for my New Zealand dancers and to have its world premiere in New Zealand – my new home."
Originally created in Florence in 2013 as a one-act ballet, an accident of fate meant that the ballet was never performed. Years later, and on the other side of the world, Ventriglia has expanded and recreated his original production for the RNZB.
The new production features the "jazz age" music of French composer Francis Poulenc, which is fast and very cinematic. Ventriglia describes the specially created score as "a greatest hits of Poulenc", compiled by RNZB company pianist Michael Pansters.
"Each character has their own dance vocabulary – classical pointe work, barefooted contemporary ballet, and even some ruby slipper tap dancing," he added.
The stunning sets and costumes, designed in Italy by Gianluca Falaschi, bring Dorothy and her friends and foes to sparkling life in a magical world that will enchant audiences of all ages.
"There's tutus for the porcelain world, Munchkins in 1930s style bathing suits, bare-chested flying monkeys, butterfly-gowned good witch, exaggerated bustle and black corset for the wicked witch and of course loads of green sequins, red glitter and gingham," Ventriglia said.
This production is also the RNZB's first to be sponsored by Ryman Healthcare. "We've always been a keen supporter of the arts and we're especially excited about this sponsorship because we know it is a story that will resonate with our residents. Everyone loves the film, and we're expecting the ballet version to be spectacular. Our residents – and the rest of New Zealand – are in for a treat. We're turning our villages into our own versions of Oz complete with yellow brick roads to celebrate,'' stated Simon Challies, managing director of Ryman Healthcare.
Join Dorothy on her journey as she learns that quick wits, compassion and courage—and just a touch of magic—are inside us all. The Ryman Healthcare Season of The Wizard of Oz opens in Wellington on May 4 and tours to Christchurch, Invercargill, Dunedin, Blenheim, Rotorua, Auckland, Palmerston North, closing in Napier on June 12.
For further information and tour dates, visit http://rnzb.org.nz.
Photo: RNZB dancers Lucy Green and Jacob Chown. Photo courtesy of RNZB.
---