RNZB celebrates 60 years in July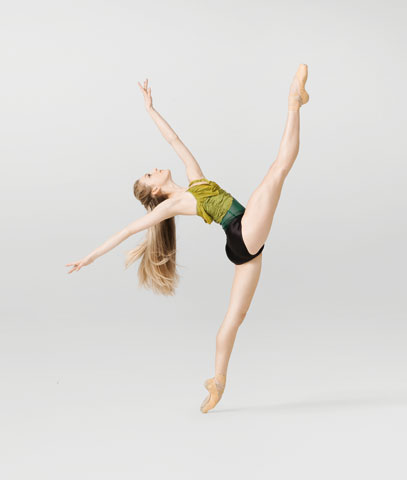 A weekend of celebration is planned for the Royal New Zealand Ballet's 60th Anniversary in Wellington on 20 and 21 July. It will include a host of fabulous festivities and events that will celebrate the past, capture memories, and step forward into the bright future of the Royal New Zealand Ballet.
Kicking the weekend off, RNZB is throwing open its doors for Saturday, July 20 with children's activities, guided tours, make-up demonstrations, costume displays and more. A highlight of the day will be company class from 12:30-1:45 p.m. featuring all current RNZB dancers. It will be taught onstage at the St James Theatre by RNZB Artistic Director Ethan Stiefel. Backstage and wardrobe tours will depart at regular intervals from 11 a.m. onwards. These are free but pre-booking is recommended for tours and children's activities as numbers are limited.
Also on Saturday, ballet aficionados are invited to a Royal High Tea at the Logan Brown Restaurant beginning at 2:30 p.m. This will be an intimate celebration of six decades of dance with reminiscing, anecdotes, photos and film from the stars that made the RNZB what it is today. Logan Brown's pastry chef will create a delectable range of homemade treats served with premium tea and quality bubbles to toast the company's success. This event is for members of the RNZB family of all ages – dancers, friends and fans.
Then, before that evening's performance of Russell Kerr's landmark production of Swan Lake, adults are invited to a pre-performance cocktail party from 6-7:15 p.m., hosted by the Friends of the Royal New Zealand Ballet. Canapés and champagne will be served.
On Sunday, July 21 the weekend celebration continues with a book launch, a Swan Lake matinee performance and a family celebration for company members past and present. The Royal New Zealand Ballet at Sixty, edited by Jennifer Shennan and Anne Rowse and published by Victoria University Press, will be discussed and introduced from 10 a.m.- 12:30 p.m. in the Hospitality Suite at the St James Theatre. With more than 100 photographs and illustrations, the book showcases the company's rich history. Attendees can witness a panel of key figures discuss their memories from six decades of dance, design, production and music. Introduced by publisher Fergus Barrowman and chaired by co-editor Anne Rowse, the official launch of this very special book promises to be a "can't miss" occasion.
The Sunday matinee performance of Swan Lake will include a special family curtain call that promises to surpass any standing ovation. Officials say families should be there to join this memorable performance.
Finally, following the matinee, an old fashioned family party for friends and family of the RNZB will be hosted. It will include toasts, tributes and treats, but is invitation-only.
Throughout both days, an ongoing "Bedazzled – Swan Lake" costume exhibition will be shown. Highlighting Kristian Fredrikson's original costumes and designs for Russell Kerr's Swan Lake, the exhibit was selected from the Dowse Art Museum's "Bedazzled" exhibition. The display will at the St James Theatre throughout the Vodafone Season of Swan Lake in the Hospitality Suite.
For more information on RNZB's 60th Anniversary celebration or to view the full programme, click here. Events can be booked online.
Also, branches of the Friends of the Royal New Zealand Ballet around the country are making their own plans. Aucklanders, look out for a very special cocktail party to be hosted by His Excellency Lieutenant General The Right Honourable Sir Jerry Mateparae GNZM, QSO, Governor General of New Zealand, in August.
Photo courtesy of the Royal New Zealand Ballet.