RNZB announces 2017 Season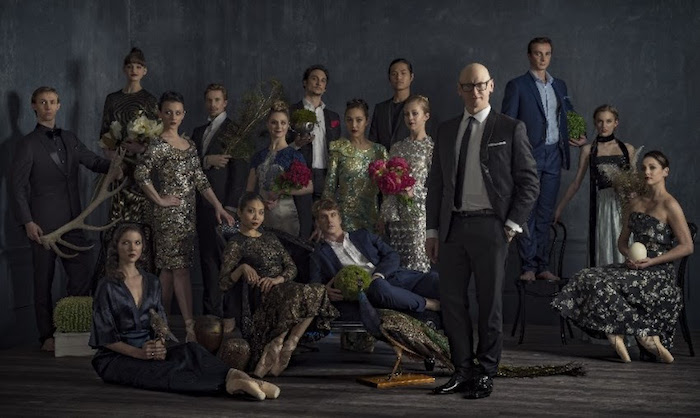 The Royal New Zealand Ballet (RNZB) recently announced its 2017 Season, setting the stage for what will be a year filled with passion, tragedy, rhythm and energy. The season will include three national tours, seven special regional performances, and visits to a total of 16 centres. Audiences are invited to immerse themselves in "living art" and to "experience a year of wild beauty, masterful technique and powerful stories."
First up for the 2017 Season are two ballets by Roland Petit, Carmen and L'Arlésienne. Two landmark works of 20th century dance, never before performed in New Zealand, will be given their first performances by the RNZB. Combining explosive drama with high-voltage technique, these iconic works by French master-choreographer Roland Petit (1924 – 2011) will be a white-hot start to the RNZB's 2017 season on February 16 – April 1.
Next in the lineup is the mixed program Three by Ekman on May 17 – June 15, dedicated to the choreography of Alexander Ekman. His work Cacti captivated audiences during the RNZB's Speed of Light in 2016. New Zealanders now have the opportunity to see Cacti again, together with Ekman's Tuplet and Episode 31. All three showcase Ekman's celebrated style: exuberant, complex rhythms; a deep pleasure in the human interactions of dance; and witty, stylish staging.
The Ryman Healthcare Season of Romeo and Juliet will conclude RNZB's 2017 programming on August 16 – September 24. A sunlit piazza, the candlelit corner of a noble ballroom, a moonlit balcony – when young lovers meet the world is stilled and then changed forever. Artistic Director Francesco Ventriglia creates a new version of the world's greatest love story for RNZB. This passionate re-telling of Shakespeare's play will delight lovers of dance, drama and pure romance.
For further details on these performances, visit rnzb.org.nz. Bookings for existing subscribers are now open. New subscribers can reserve tickets beginning on Monday, November 7, while general sales start one week later on Monday, November 14.
Photo by Ross Brown, courtesy of RNZB.
---