Results of YAGP NYC Finals Posted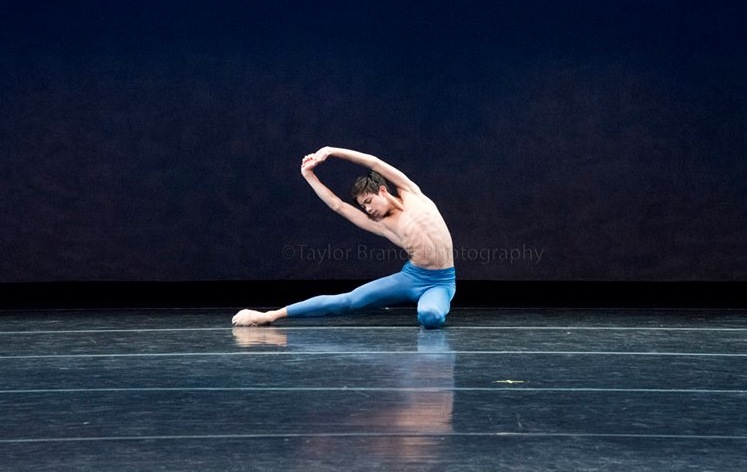 Last week, 18 Aussie and Kiwi dancers arrived in New York City, affectionately dubbed "The Big Apple", to compete in one of the world's most famous dance competitions—the Youth America Grand Prix. This year, after more than 7,000 dancers participated in regional semi-finals, these Aussies were chosen to be among the 350 or so selected for NYC Finals.
After preliminaries, 70 competitors were selected to move forward to Wednesday night's Final Round, including four of the Aussies.
Now the official winners have been announced, with Australian students Bianca Scudamore receiving 3rd place in the Senior Women's section and Ryu Bautista (of McDonald College) receiving 3rd place in the Junior Men's section.
Their placing is just one of a string of successes for these dancers, especially Bianca Scudamore, a student of Janine McGrath at Classical Coaching Australia in QLD. She recently received third place at the Alana Haines Awards in New Zealand after being a finalist at the prestigious Prix de Lausanne in Switzerland earlier this year.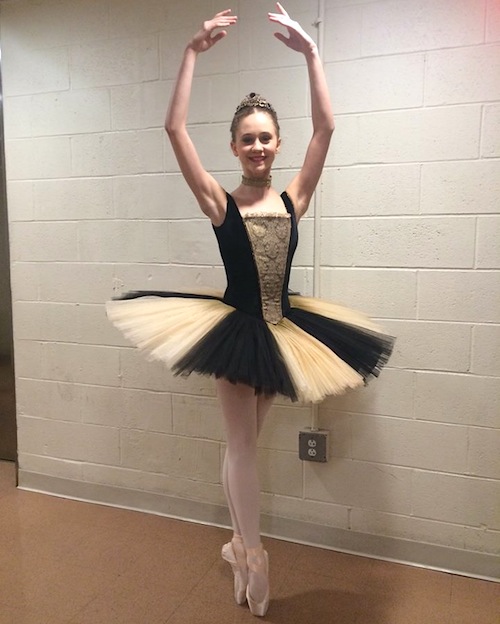 Here are the full results:
Senior Women:
1st place: Yu Kurihara, Ikuko Watanabe Ballet Studio, Japan
2nd place: Rio Anderson, City Ballet School of San Francisco, USA
3rd Place: Bianca Scudamore, Classical Coaching Australia, Australia
Senior Men:
1st Place: Shogo Hayami, John Cranko School, Germany
2nd Place: Austen Acevedo, Orlando Ballet School, USA
3rd Place: Lang Ma, Washington School of Ballet, USA
Junior Youth Grand Prix Award:
Shin-Yong Kim, Sunhwa Arts Middle/High School, Republic of Korea
Junior Women:
1st Place: Juliette Bosco, Ellison Ballet Professional Training Program, USA
1st Place: Maggie Chadbourne, Orlando Ballet School, USA
2nd Place: Kotomi Yamada, Yamada Chie Sunny Ballet School, Japan
3rd Place: Yeojin Shim, Yewon School, Republic of Korea
Junior Men:
1st Place: Liam Boswell, Next Generation Ballet at the Patel Conservatory, USA
2nd Place: Yago Guerra Bale, Johem de Sao Vicente, Brazil
3rd Place: Ryu Bautista, The McDonald School of Performing Arts, Australia
Hope Award:
Antonio Casalinho, Annarella Academia de Ballet e Dança, Portugal
Pas de Deux Award:
Juliette Bosco and Theophilus Pilette, Ellison Ballet Professional Training Program, USA
Ensemble Award:
Ellison Ballet Professional Training Program in Dance Boéhme
These winners were also given a chance to perform in YAGP's impressive "Stars of Today Meet the Stars of Tomorrow" Gala at Lincoln Center on Thursday. They opened a show that also featured a plethora of ballet heavyweights – like The Royal Ballet's Melissa Hamilton and Eric Underwood, Mariinsky Principal Kimin Kim, American Ballet Theatre Principals Isabella Boylston and Paloma Herrera, plus the Bolshoi Ballet's Evgenia Obraztsova and Semyon Chudin. These professionals premiered new works and breathtaking duets.
For more information on YAGP, visit http://yagp.org.
Photo (top): Ryu Bautista performing on Day 3 at Youth America Grand Prix's New York City Finals. Photo by Taylor Brandt Photography, courtesy of YAGP. Photo (left): Bianca Scudamore backstage at YAGP in a tutu made by Anne Tytherleigh after presenting a variation from Santenella. Photo courtesy of Classical Coaching with Janine McGrath.