Rambert School to hold auditions in Australia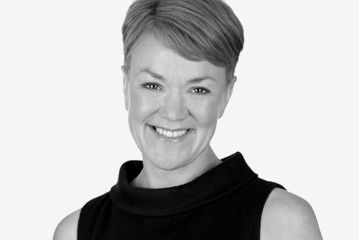 The Rambert School of Ballet and Contemporary Dance in the U.K. will be visiting Australia in February 2018. It will be offering workshops and holding auditions for its Foundation/BA (Hons) Degree in Ballet & Contemporary Dance.
The workshops are for all aspiring dancers aged 14-19 years, including those who do not yet wish to audition for the school but would like to learn more about it and take class with Principal Amanda Britton.
The auditions are for dancers interested in September 2018 entry to the school's FD/BA Degree course. The tour will come to Brisbane, Sydney and Melbourne on the following dates:
Brisbane
Tuesday, February 13 at 4:45 p.m.
Australian Dance Performance Institute in Albion, QLD
Sydney
Sunday, February 18 at 10:15 a.m.
Brent Street in Moore Park, NSW
Melbourne
Tuesday, February 20 at 4:45 p.m.
The Space Dance & Arts Centre in Prahran, VIC
Apply for a workshop and/or audition at www.rambertschool.org.uk.
Photo: Rambert School Principal Amanda Britton. Photo courtesy of Rambert.
---