Queensland Ballet's two Full Time Courses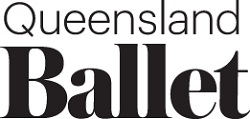 Queensland Ballet, located in the inner-city suburb of West End in southern Brisbane, will be holding multiple auditions beginning in September for entry to its two Full Time Dance courses, including the Pre-Professional Program and Queensland Dance School of Excellence. Other upcoming auditions for Queensland Ballet include Company Auditions and Junior Program Auditions.
Queensland Ballet's first option for a full-time dance course is the Pre-Professional Program. It is a one-year training program that aims to give students the preparation and training they require before joining the environment of a professional ballet company.
Under the supervision of Artistic Director Li Cunxin, Pre-Professional Program students are given the opportunity to work in an elite atmosphere dedicated to developing their skills to the highest artistic and technical standards. Classes are held at the Thomas Dixon Centre between 9:30 a.m. and 5:30 p.m. Monday to Friday, and 9:30 a.m. to 11:30 a.m. on Saturdays.
Also, in the Pre-Professional Program, students may be chosen for one or more Queensland Ballet productions. In such instances, they will receive a contract for the rehearsal period and performance season as a Trainee Dancer, under the terms and conditions of the Live Performance Award 2010.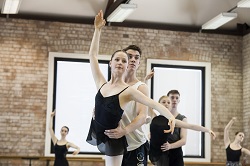 Queensland Ballet's second full-time dance course is through the Queensland Dance School of Excellence (QDSE). This course offers an elite ballet-training program under the direction of Christian Tátchev, Queensland Ballet's Director of Training. This two-year, specialised training program runs alongside the long-established Dance Program. Many of Australia's past and present professional dancers received their foundational training at QDSE and graduates have forged careers both internationally and with every major dance company in Australia.
The program combines intensive daily training with face-to-face, senior academic studies and it aims to develop highly skilled dancers working towards a career in dance. All students are enrolled at Kelvin Grove State College and are eligible to receive the Queensland Certificate of Education and an Overall Position (OP) or tertiary Ranking at the completion of Year 12. Major scholarships are available.
Auditions for the Queensland Ballet Pre-Professional Program 
will be held in Brisbane on Sunday 8 September, 
Sydney on Saturday 14 September and
 Melbourne on Sunday 15 September.
Auditions for the Queensland Dance School of Excellence will be held on Sunday 27 October and Sunday 3 November in Brisbane. The October 27th audition will specifically be for the Dance Program for Grades 11-12. The November 3rd audition will specifically be for the Development Program for Grades 8-10. All Brisbane auditions will be held at the Queensland Ballet studios at The Thomas Dixon Centre in West End. Venues for the Sydney and Melbourne auditions are to be confirmed.
Queensland Ballet Company Auditions 
will be held on three days in September. The Brisbane audition will be Sunday 8 September, the
 Sydney one on Saturday 14 September, and the 
Melbourne one on Sunday 15 September.
Finally, Queensland Ballet Junior Program auditions are set for
 Brisbane on Sunday 29 September for Programs 1-3 for students 11-16 years old. For more audition information, visit www.queenslandballet.com.au/auditions.