Queensland Ballet receives new dancers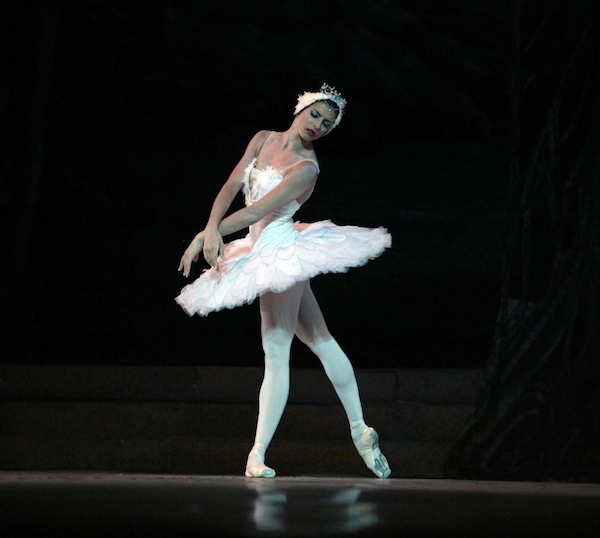 Queensland Ballet will welcome a new Principal Dancer, a new Soloist, several new Company Dancers and eight Young Artists this month. Two of the National Ballet of Cuba's top dancers will join the company: Yanela Piňera will join as Principal Dancer, and Camilo Ramos will join as Soloist.
Queensland Ballet Artistic Director Li Cunxin met and watched Piňera and Ramos dance last year.
"Yanela is one of Cuba's top ballerinas. She is a brilliant artist, with incredible technique and musicality. Camilo is an elegant, strong dancer and a wonderful partner. They will bring their international excellence to Queensland Ballet, as well as depth to the company's senior ranks," Cunxin said.
Piňera's position is supported by Queensland Ballet's International Guest Artist program, which is funded by the Jani Haenke Charitable Trust. This program helps bring versatility to the company and dancers.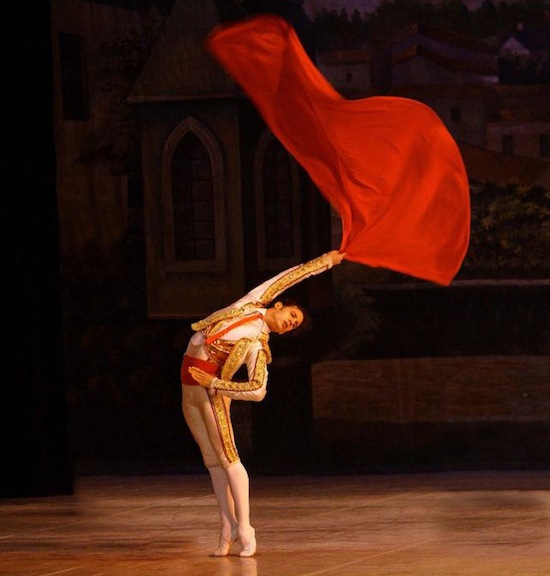 The National Ballet of Cuba was founded in 1948 by Alicia Alonso, one of the most celebrated figures in Latin American ballet. It is one of the world's great dance companies, and regularly tours internationally with a vast repertoire of classical and contemporary ballets.
Queensland Ballet will also welcome three new dancers to its Company Dancer ranks: Alexander Idaszak, Neneka Yoshida and Nathan Brook. Idaszak is re-joining the company following a contract with Royal New Zealand Ballet. Yoshida and Brook join from this year's Jette Parker Young Artist Program, an elite apprenticeship program that fosters talented young dancers at the start of their professional career.
Principal Dancer Matthew Lawrence recently retired following the final performance of The Nutcracker on December 23 at the Playhouse, QPAC. Lawrence has had an illustrious ballet career, dancing as a Principal with The Australian Ballet, Birmingham Royal Ballet and Queensland Ballet.
"Matthew has been an inspiration to Queensland Ballet's dancers, and the company has benefited greatly from having him with us for the last two years," stated Cunxin. "We wish Matthew all the best in the future."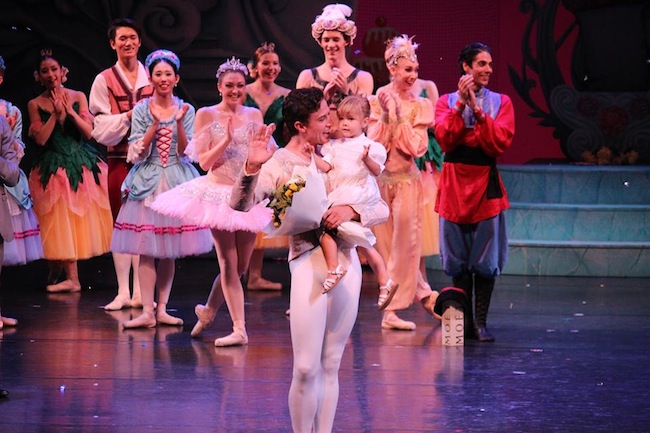 Principal Natasha Kusch, Soloist Nathan Scicluna and Company Dancer Joseph Stewart will also leave Queensland Ballet at the end of the 2014 season.
"I wish to thank all of the dancers leaving for their important contributions to Queensland Ballet," Cunxin noted.
The following dancers have been offered Young Artist positions for 2015: Liam Geck, Ari Thompson, D'Arcy Brazier, David Power, Georgia Swan, Phebe Murison, Kaena Ahern and Charles Riddiford.
Geck, Thompson, Brazier and Swan are graduates of Queensland Ballet's 2014 Pre-Professional Program; Murison and Power are graduates of The Australian Ballet School; and Ahern is a graduate of the New Zealand School of Dance. Riddiford will complete the second half of his Young Artist contract in the first half of 2015.
For more information on these changes to Queensland Ballet's company artists, visit www.queenslandballet.com.au.
Photo (top): Yanela Piňera performing in Swan Lake. Photo courtesy of the National Ballet of Cuba. Photo (left): Camilo Ramos performing in Don Quixote. Photo by Pititi Ramos. Photo (bottom): Matthew Lawrence takes his final bow with his daughter on December 23. Photo courtesy of Queensland Ballet.