Queensland Ballet plans Women's Week event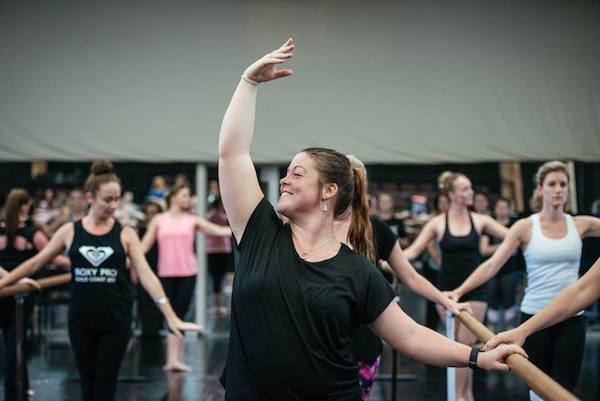 On Tuesday, March 6, Queensland Ballet (QB) will celebrate Women's Week 2018 with a two-hour early morning event, applauding the incredible contribution women and girls make to the ecology of ballet. 100 female dance studio owners, students and family members from metropolitan and regional Queensland will be invited to QB's home at the Thomas Dixon Centre in West End. Dance studio owners/teachers will be asked to attend with one female student (14 years or over), who is encouraged to bring her father or another adult male role model.
Attendees will have the option to take a fun ballet class with one of QB's respected Teaching Artists, focusing on their health, well-being, artistry and connection with a network of aspirational friends. After a light breakfast, QUT's Professor Gene Moyle will lead a forum with QB Executive Director Dilshani Weerasinghe and inspirational female dancers and members of QB's staff across the breadth of the company's operations. The discussion will centre on wellness, female trailblazers and role models, equality in ballet companies and inspirational takeaways to motivate the next generation.
The QB event, dubbed "Aim High", seeks to celebrate women who drive and make ongoing contributions to the arts; to highlight the physical, social and psychological benefits of dance for all ages; to inspire the next generation of young female artists and show them that there is a world of opportunity in the arts beyond performing; to influence men in our community to become advocates for dance and active, healthy lifestyles; and to recognise that artistry, talent and merit are not gender-related.
QB acknowledges that distance may be a factor for studios when considering attending. QB is pleased to offer 10 $200 travel subsidies to regional studios.
If you are a studio owner/teacher and are yet to receive your invite by email, click here to register your interest. To see the full schedule of events, visit www.queenslandballet.com.au.
Photo by Ali Cameron.
---