Queensland Ballet announces Season 2015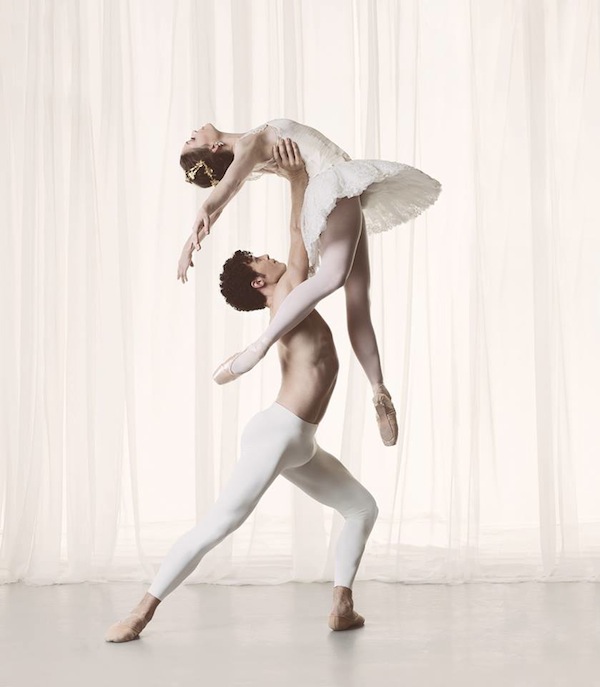 Queensland Ballet's Artistic Director Li Cunxin recently introduced the company's exciting Season 2015, which will present many classical ballets that tell timeless, enthralling stories.
Cunxin said, "I'm excited to bring these world-class ballets to audiences. Not only will these works showcase the artistry of our talented dancers, but I know audiences will be swept away by these timeless stories. Fairy tales are definitely back in fashion."
The compelling and award-winning production of La Sylphide by Danish choreographer Peter Schaufuss will open the season on March 20, 2015. This captivating ballet with its characteristic Bournonville style remains one of the most loved Romantic ballets.
Next, Queensland Ballet will bring back its new witty and charming production of Coppélia by Greg Horsman, which premiered last April at Queensland Performing Arts Centre (QPAC) in Brisbane. This production will go on the road, traveling to six regional Queensland venues in May: Toowoomba, Gladstone, Rockhampton, Mackay, Townsville and the Gold Coast.
Peter Pan is a 2015 production that will surely be on every family's wish list for the school holidays in June. Choreographer Trey McIntyre's rendition of this story will transport audiences to the fantastical Neverland with fairies, mermaids and pirates through July 2015.
Dance Dialogues, the company's more intimate contemporary program supporting emerging choreographers, will also return next year. Once again, audiences are invited to experience the excitement of seeing brand new works created by up-and-coming choreographers, including dancers from the company.
The pronounced "2015 blockbuster", however, will be Greg Horsman's technically challenging and visually stunning The Sleeping Beauty, which was originally choreographed for the Royal New Zealand Ballet in 2011. This classical masterpiece will look magnificent on QPAC's Lyric Theatre stage, and select performances will feature international ballet star Alina Cojocaru, a principal at the English National Ballet, and a yet-to-be-named male ballet star.
"Collaborating with these exceptional dancers will cement Queensland Ballet's standing on the global stage, and we're grateful to the Queensland Government for their support," Cunxin commented.
To close out the 2015 season, Ben Stevenson's delightful production of The Nutcracker will return to Brisbane. With regular sold-out performances, this ballet has quickly become a family Christmas tradition.
Yet, perhaps even with the hype of Queensland Ballet's exhilarating home 2015 season, the real surprise with Cunxin's season announcement was when he revealed that the company will be traveling to the U.K. for the first time in August 2015 for its London debut. The full ensemble will present La Sylphide in six performances at London's Coliseum Theatre.
"We are thrilled to have the opportunity to perform in London, and we hope that we will make Queenslanders proud of their state ballet company," said Cunxin. "This international tour wouldn't be possible without the generous support of the Federal Government and our Principal Partner QGC."
The Queensland Symphony Orchestra will perform with the company for many of its ballets. Music Director and Principal Conductor Andrew Mogrelia will conduct Herman Severin Lovenskjold's La Sylphide; Sir Edward Elgar's score arranged by Niel DePonte's for Peter Pan; and Pyotr Ilyich Tchaikovsky's The Nutcracker. Nigel Gaynor will conduct Tchaikovsky's The Sleeping Beauty.
For more information on Queensland Ballet's exciting 2015 season, see the video below or visit www.queenslandballet.com.au. Season tickets are now on sale.
Photo: Principal Clare Morehen and Company Dancer Emilio Pavan. Creative Direction by Designfront. Photo by Georges Antoni.