QLD student wins $7,000 RAD prize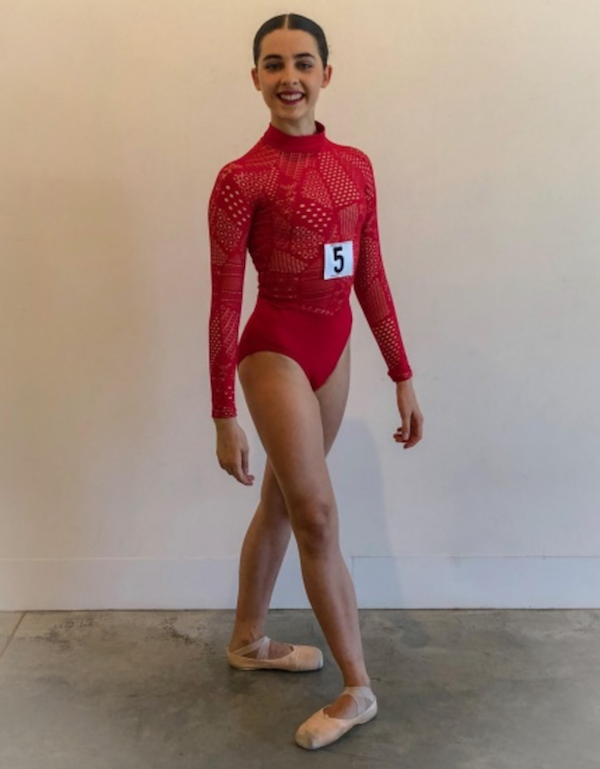 A Queensland student recently won the Royal Academy of Dance (RAD) Australian Advanced 1 Bursary Final in Canberra. Emilia Bignami, trained by Rosanna Castellana at Promenade Dance Studio, impressed guest adjudicators Olivia Bell and James Taylor, beating five other finalists from across Australia. Semi-finals had been held in SA, WA, ACT, NSW, VIC and QLD prior to the final in ACT on Sunday, November 11.
Recognising the huge importance of nurturing and providing opportunities for creativity in young dancers, the RAD's Australian Advanced 1 Bursary provides an award (up to the value of $7,000) for further training in the RAD method.
Echoing the 'Dancers' Own element of the Genée International Ballet Competition, the RAD's flagship competition, the bursary allows candidates to perform their own choreography, or that of a teacher or peer. Candidates also perform a classical variation to show technique and artistry as well as performance and creativity.
Bignami's fellow finalists included:
1 - Jordan Micallef, trained by Jane Kesby at The McDonald College Ballet.
2 - Caitlin Melhuish, trained by Kim Harvey at Kim Harvey School of Dance.
3 - Zara Bailey, trained by Janne Blanch at Victorian College of the Arts Secondary School.
4 - Lili-Mae Newman, trained by Katharine Mantle at Katharine Mantle Performing Arts Academy.
5 - Meg Rafinian, trained by Michelle Hofmann at Turning Point Dance South Australia.
For more information on the Australian Advanced 1 Bursary, go to www.rad.org.au.
---