QLD Ballet takes next step in growth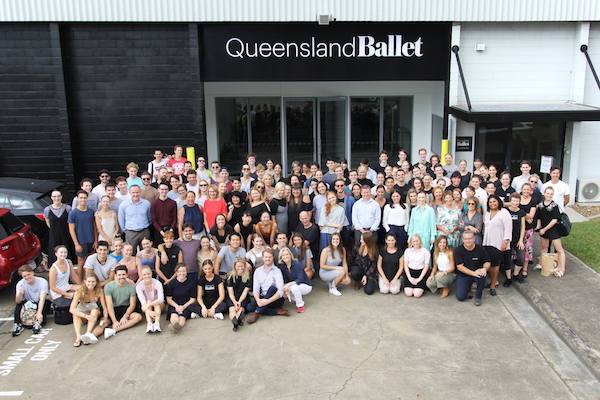 The Queensland Ballet took a huge leap in its journey of growth last week as it officially moved to new temporary premises to allow the beginning of a multi-million dollar redevelopment of the company's home at the Thomas Dixon Centre in Brisbane, West End.
With approvals and design all finalised for the development, the company is thrilled to have taken this milestone step towards what will become a world-class performing arts facility in Brisbane, Australia and indeed, the world.
QLD Ballet Artistic Director Li Cunxin and Executive Director Dilshani Weerasinghe said the legacy arts project was enabled by generous government support, both Federal and State, by passionate and committed philanthropic supporters and was seed-funded by The Ian Potter Foundation.
"We are so humbled by the support of our generous donors and grateful for the belief they have in Queensland Ballet and our vision for our artform, the arts sector and the community," Li said. "This project will be a joint effort by so many people and organisations and will enable Queensland Ballet to continue to grow sustainably, to expand our community and sector offerings and to help extend Queensland's reputation as a cultural destination."
Weerasinghe said the redevelopment would include an increase in studios, a performance space, world-class dancer facilities, added administration spaces to allow for growth, second-to-none wardrobe and production development spaces, and a fully equipped gym and wellness suite.
"The increased size and functionality of the finished facility will also enable greater collaboration with small to medium arts organisations, allow us to widen our community programs (both locally and digitally) and further develop our education offerings," Weerasinghe said. "We're very proud that the design and ongoing running of this building will have a major focus on wellness, both in terms of the staff and dancers who work within it, and our wider community."
Li and Weerasinghe said construction of the new facility would likely begin in earnest towards mid-2019 with the completion slated for late 2020, in time to celebrate the company's 60th anniversary.
From last week onwards, QLD Ballet is operating from a temporary home away from home at 34 Beesley St, West End, less than a kilometre from its current home. All QLD Ballet program offerings (such as public dance classes) will remain unaffected during this time and will be delivered at the Beesley St studios.
For more information, visit www.queenslandballet.com.au.
Photo: "Hello from Beesley Street! We're excited to begin the new week in our new home, while the Thomas Dixon Centre undergoes its redevelopment," posted Queensland Ballet on Facebook.
---