QB Soloist Teri Crilly hangs up her pointes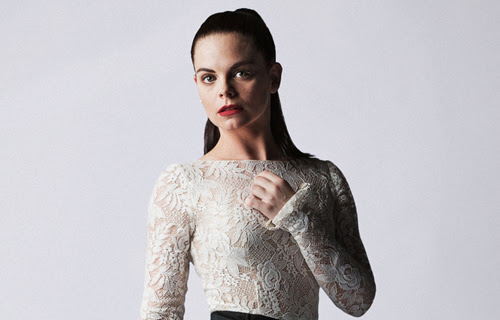 After more than 10 years, one of Queensland Ballet's most recognised and loved dancers, Teri Crilly, has hung up her pointe shoes and retired from the stage. The company celebrated her stellar ballet career following her last performance in the lead role of Edith in La Bayadère on Saturday, March 31.
Artistic Director Li Cunxin said, "This is such big news for us as Teri is certainly one of the 'faces' of Queensland Ballet and is adored by our audiences. Every time she steps on stage, she lights up the theatre and her larger than life presence will be sorely missed."
He continued, "Teri is the epitome of dedication and commitment in everything she does from her training to her absolute immersion in a character. She is perhaps best known as 'Clara', the face of our annual production of The Nutcracker, and has brought such grace, joy and beauty to our performances."
Crilly has not gone very far though, as she has now joined the company's Internal and External Relations team in the role of QB Relations.
"This role will see Teri work across both our philanthropy team and also internal relations (including dancer wellbeing) and I have no doubt she will continue to shine in these areas," Li said. "We couldn't be happier that she will remain as part of the QB family."
Crilly started with QB in 2007 as a guest artist with the company before she completed her professional year in 2008. She became a company dancer in 2009 and was then promoted to demi-soloist (now soloist) in 2015.
Crilly said she is excited about this next phase of her career with Queensland Ballet and had made the decision to retire while she was still at her very best to explore new opportunities.
"It's never an easy decision to retire from something you've dedicated your entire life to. I've been dancing from the age of six and it's not just what I do, it's a part of who I am," she said.
"Sometimes as dancers we're not always in control of the decision to retire, sometimes its dictated by injury or other factors. I feel very grateful that I've had the opportunity to plan this path of my career and be able to map it out in my own time and on my own terms," she continued.
"I've learnt so much throughout my time as a dancer and performer and a lot of what I've learnt through being a dancer is transferable to other careers. I'm so excited to start this next chapter with QB and to work for an organisation that I'm incredibly passionate about in a different capacity."
She also expressed her deep gratitude to Li and Francois Klaus (former artistic director at QB) for the opportunities they gave her, saying they both encouraged her to "shine" throughout her 10 years. She then thanked her family, who had supported her, helping to make her dreams come true.
"And of course, the audience – they've been there from day one," she added. "I know all my fellow dancers agree: the audience is the reason we do what we do. Their support, their encouragement and appreciation for our artform makes the hard work worthwhile."
Crilly concluded, "My fellow dancers have been a constant source of inspiration for me every day in the studio and on stage so I'm thrilled I'll still be working with them. Part of my heart will always be on the stage, but I'm also taking this next step with excitement and anticipation for wonderful things."
Photo: Teri Crilly. Photo by David Kelly.
---