Q2 Dance holds holiday workshops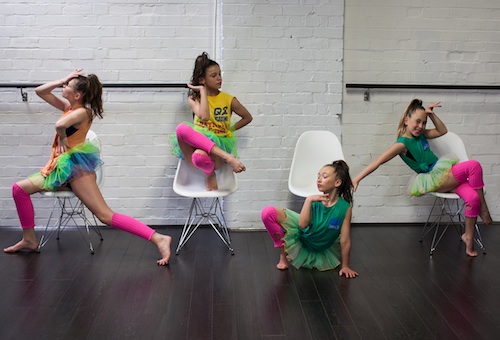 Q2 Dance is currently scouting for dancers for its Jazz Show group, Contemporary Company and Hip-Hop Performance group. Q2 Dance will hold holiday workshops from April 21-25 to scout for elite dancers for these award-winning troupes.
Some of the major achievements of Q2 Dance include being named: Australian Hip-Hop champions for 2012 and 4th in the World Battlegrounds; 6th and 9th in the State for soloists at Showcase Championships; 1st in Jazz, Contemporary and Hip-Hop in the State at Showcase; and 1st in Jazz, Musical Theatre and Contemporary in Duos at Showcase in the state.
The holiday workshops will be held at 1/105-107 Parramatta Road in Camperdown, an inner-city suburb of Sydney, NSW. The workshops will run April 21-25 from 9:30 a.m. to 3 p.m. each day. The workshops are for dance students aged 6 to 17 years old. For more information, call 0403961871 or email info@q2dance.com.
The workshops will be taught by the head of the dance departments – Lauren Elton over jazz and contemporary, Olivia Ippoliti over ballet and tap, and Julian over singing and drama.
Lauren Elton has worked professionally with many renowned Australian choreographers, including Kelley Abbey, Jason Gilkison, Matt Lee, The Squared Division and Marko Panzic, performing on shows such as Australia's Got Talent, X-Factor and The Nickelodeon Kids Choice Awards. She plays Lulu in the ABC3 hit series Dance Academy, and she has her Certificate IV in performing arts.
Olivia Ippoliti has been dance training for 16 years in various styles including jazz, tap, contemporary, hip-hop and ballet. She has performed at various corporate shows, modelling shoots for Fitness First, Hair Expo and Lo'real and appeared in film and television, including Australia's Next Top Model and The Great Gatsby.
Julian holds a Bachelors of Music in Musical Theatre from the Australian Institute of Music. He has appeared in Midsummer Night's Dream, The Magic Flute, Tosca and Der Rosenkavalier for Opera Australia between 2003 and 2005. Subsequently, he has been featured in Joseph and the Amazing Technicolor Dreamcoat for Packemin Productions and he was a National Finalist in the 2010 Australian Cabaret Showcase.
For more information on Q2 Dance, visit www.q2dance.com.