Principal artist to retire from Australian Ballet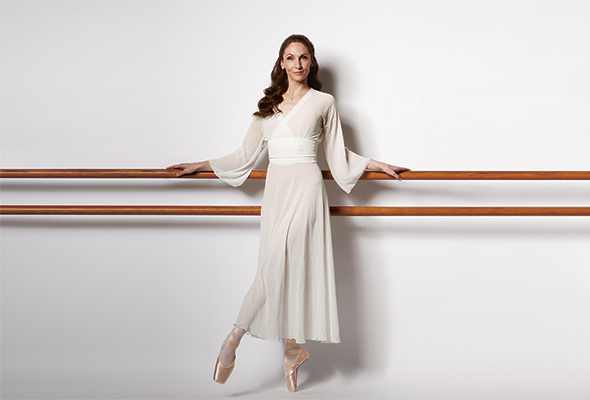 One of Australia's most acclaimed ballerinas will take her final curtain call next month.
After a stage career spanning 21 years, 18 of those spent at The Australian Ballet, Principal Artist 
Rachel Rawlins has announced that she will retire at the end of the Swan Lake season in Sydney. Her last show in the title role of Odette will be Wednesday, Dec. 19.
Artistic Director David McAllister said Rawlins would be remembered for many leading roles in her remarkable career.
"Rachel is a beautiful dancer to watch and she's carved out a unique reputation as one of the company's great classicists," McAllister said.
"Her superb performances in hallmark ballets such
as Swan Lake, Manon, Giselle and The Nutcracker will be remembered fondly by audiences and fans
that have followed her career."
Rawlins grew up in Canberra before moving to Melbourne as a teenager to study ballet. She joined The Australian Ballet in 1991, later leaving to spend two years with The Royal Ballet in London. She 
re-joined the company in 2001 and was promoted to principal artist three years later.
Showcasing her trademark lyricism in much-loved classics such as Romeo and Juliet and Don Quixote, Rawlins quickly established herself as a leading ballerina capable of bringing deep emotion to
 narrative works.
She took her talents to the world stage with appearances at the Ena Ballet International Gala in Kuala Lumpur in 2011, the World Festival of Ballet in Tokyo in 2009 and numerous international tours with The Australian Ballet.
In announcing her decision, Rawlins said: "I will be forever grateful to have had such an exciting and fulfilling career with The Australian Ballet. I have 
been so fortunate to have danced in so many beautiful ballets and to have worked with incredible people."
"I will treasure the friendships I have made in the company and ballet community and would like to thank my family and the audience for all they have given me. I leave the stage feeling sure I will always miss it but that my journey is complete."
Over the years, critics and fans alike have raved over Rachel, calling her movement "velvety" and "simply beautiful." The Sunday Herald Sun gushed over her portrayal of Cio-Cio-San in Stanton Welch's Madame Butterfly in 2011, saying: "Her delicacy is divine, her abandon is breathtaking and her artistry will show you what ballet can achieve when it is this special."
Career highlights include her role as Manon in Manon in 2008, Giselle in Giselle in 2006 and 2008, Raymonda Grey in Stephen Baynes' Raymonda in 2006 and Aurora in Welch's The Sleeping Beauty in 2009.
Tickets for her final performance in Swan Lake are sold out but seats remain available for her performances during the current Icons season. Book through Sydney Opera House until Nov. 26. For nightly casting details, visit australianballet.com.au/icons.
Photo: Rachel Rawlins of The Australian Ballet. Photo by James Braund.