Practice your Lindy Hop in Perth!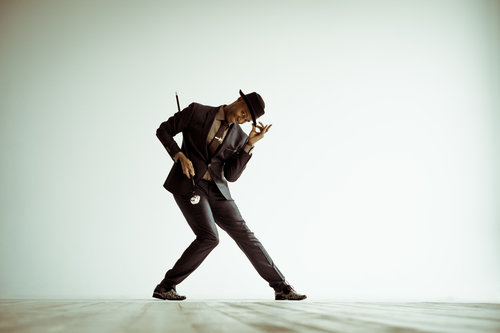 Swing Zing, a dance school in Perth teaching a range of dance styles, hosts its annual Lindy Hop and Solo Jazz Weekend this Friday-Sunday, February 2-4. The event offers a whole line-up of classes from international instructor Ryan Francois.
Francois is well known for his choreography on Strictly Come Dancing, especially the Charleston routine that earned Chris Hollins and Ola Jordan (a.k.a. "Team Cola") five perfect-10 scores and the win in the finals. A two-time winner of the U.S. Open and American Swing Dance Championships, Francois has been dubbed by some as the foremost authority in the U.S. and U.K. on all dances connected and related to the jazz and swing era, including the Lindy Hop, Jitterbug, Jive, Charleston, Tap, Be Bop and Blues.
Opening this weekend's A Swing Zing Thing (ASZT) event is Live Music and Social Dancing at Mustang Bar at 7:30 p.m. Friday. At 9 p.m. that same evening a specialty class will be led by Kara Martin at Huzzard Studio. On the schedule for Saturday and Sunday are workshops with Francois at North Perth Town Hall.
Registration is available in various formats. Participants can book a full ASZT pass (gaining them entry to all February 2-4 events) or by individual classes/parties. Then there's the Extreme Pass, which is the full ASZT pass plus admittance into "A Weekend with the DecaVitas" by Perth Swing Dance Academy on February 10-12. This addition provides avid students the opportunity to also attend classes led by Swedish swing dancers Emelie and Rebecka DecaVita, who've won a number of competitions like Camp Jitterbug, Montreal Swing Riot and Midwest Lindy Fest.
For more information, visit www.swingzing.com.
Photo: Ryan Francois. Photo courtesy of Swing Zing.
---