Plan your Dance Massive masterclasses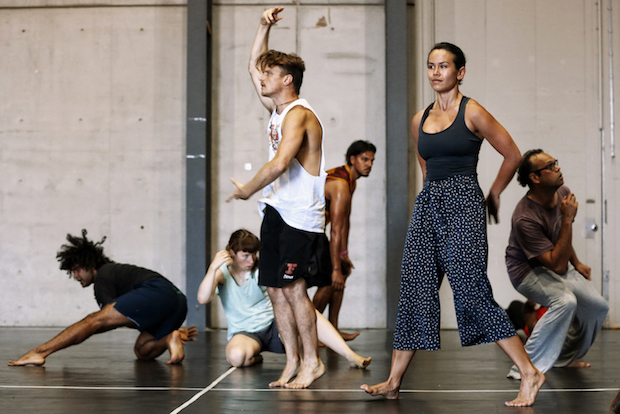 Melbourne dancers have the opportunity to expand their dance practice by getting up close with some of Australia's best dance practitioners at Dance Massive this month. Artists can learn from James Batchelor, Marrugeku, Kristina Chan, Lucy Guerin Inc and Thomas E.S. Kelly as they share processes of making work while exploring improvisation, choreography, research and intercultural practice.
Presented by Ausdance Victoria, these masterclasses will be held at WXYZ Studios, located at 130 Dryburgh Street in North Melbourne. Book now at www.ausdancevic.org.au/dance-massive-2019.
First up, choreographer James Batchelor's workshop on Wednesday, March 13 will explore some of the processes behind his latest creations. Since his involvement as a voyage artist on an expedition to sub-Antarctic Heard and McDonald Islands in 2016, he has been questioning how the body participates in spatial inquiry; how it senses, measures and maps the unknown.
Second, on Monday, March 18, Marrugeku Co-Artistic Directors Dalisa Pigram and Rachael Swain will share cultural and choreographic processes that underpin Marrugeku's approach to intercultural contemporary dance theatre.
Third, Kristina Chan will share methods and processes in making work that deals with environmental change on Tuesday, March 19. Based on her work A Faint Existence, she will lead the group though detailed imagery and sensitivity work, to explore how one might embody transformation.
Fourth, Lucy Guerin will lead a workshop on Wednesday, March 20 for professional dancers based on ideas and methodologies that have been employed in current works. Recent interests include purely choreographic and rhythmic dance phrases and improvised material based on narrative, drama and conflict.
Fifth, Thomas E.S. Kelly's class on Friday, March 22 will provide the tools to develop an acknowledgement of our physical, spatial and spiritual awareness. Participants will walk, run, jump, dance, sweat, have fun and learn as indigenous thought processes and motifs are fused into a contemporary movement vocabulary.
Photo: Marrugeku in Burrbgaja Yalirra in 2017. Photo by Prudence Upton.
---