Pink Coda Compression Socks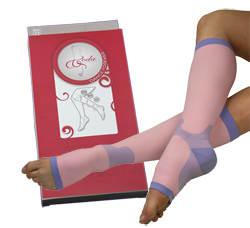 Do you often find after a tough class that you are tired or sore in the days following?

There are a number of reasons as to why this occurs. Through research and experience in the dance industry, Coda Compression has developed a compression sock to reduce muscle soreness and increase the rate of recovery to allow you to perform at your peak, day after day.

Open-toe: Sore toes after dancing? Wear thongs or other shoes after class, without putting pressure on your toes.
Lightweight / 200 denier fabric: Breathable, yet supportive for overnight usage.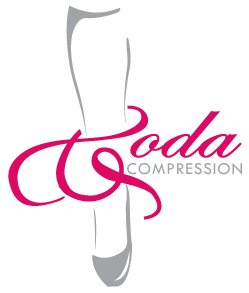 Graduated compression: Encourages good blood circulation from foot, ankle, calf and shins, with a relaxed fitting just below the knee.

Colours available: Pink and black

Coda Compression
Buy online @ http://shop.codacompression.com/socks/khc452p
Or buy from one of our resellers http://shop.codacompression.com/resellers
Contact us via our website or email sales@codacompression.com