Phillip Adams BalletLab hosts Croatian artist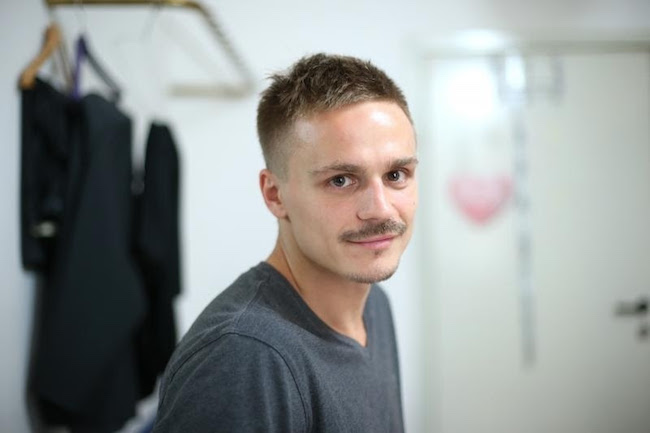 Following its successful 2017 International Artist Residency with Jack Ferver, Phillip Adams BalletLab (PABL) in Melbourne welcomes Croatian artist Bruno Isaković as its second International Artist-in-Residence for January and February. Isaković will present three performances of his solo work Denuded as part of the 2018 Midsumma Festival on February 1-3 at Temperance Hall.
Presented by Domino Projects (Croatia) in association with PABL, Denuded becomes a site for investigating the invisible through the transformation of physicality guided by breath. The work denotes anything not fitting a framework of rationality and opens up spaces to be filled with the irrationality we all carry within us.
As a performer, choreographer and teacher living in Zagreb, Croatia, Isaković has received various scholarships and awards for his work, including Best Solo Dance at the Solo Dance International Festival in Budapest and a 2016 Croatian National Award for Best Choreographer.
Originally created in 2013, Denuded has toured to New York, Tokyo, London, Sao Paulo and Hobart. The Melbourne premiere arrives at PABL's home of experimental dance and performance, Temperance Hall in South Melbourne. Book tickets here.
Alongside his performance of Denuded, Isaković will also lead a three-day performance workshop on January 29-31 at Temperance Hall. Participants will immerse themselves in deep study of their breath, physical tension and its effect on body alignment. This workshop, running from 10 a.m. – 1 p.m. daily, is suitable for tertiary and professional level dancers, actors and performing artists. Note that nudity may be involved. Visit www.balletlab.com for more information.
Image courtesy of Bruno Isaković and PABL.
---